Let's be frank: the Glock 19 is a real crowd-pleaser. It's known for being reliable and versatile whether you're at a shooting competition, on patrol, or carrying for your safety. It's a reasonably compact gun that does the job. But here's the kicker: You can elevate your Glock 19 significantly by adding the right Glock 19 accessories.
Begin with an advanced optic and add a light for better visibility. Then, you select the perfect holster to ensure comfortable and efficient carry. These customizations transform your Glock, making it more suited to your style and needs. In various real-world situations, these modifications, including specific Glock 19 attachments, prepare your firearm for almost anything. So, let's explore some essential Glock 19 accessories that will make it ready to tackle any unexpected challenge.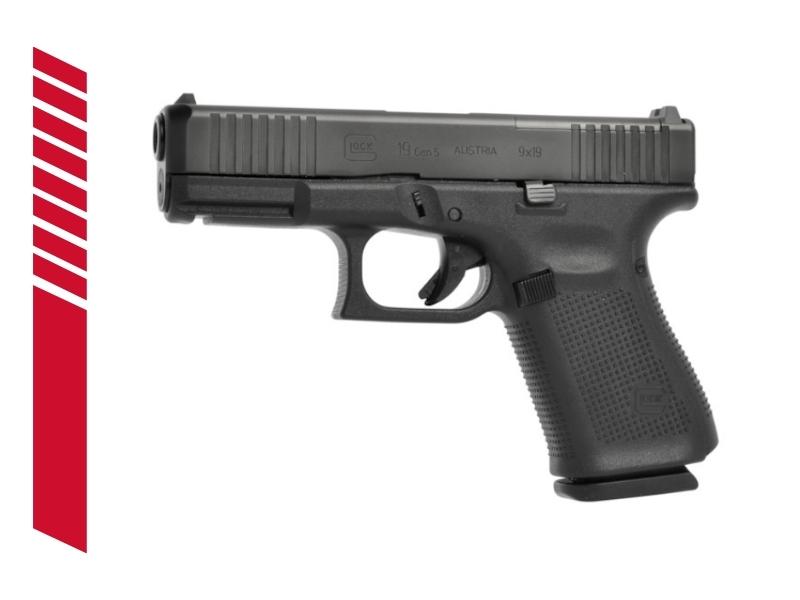 Best Optics for Glock 19
Adding a red dot sight (RDS) to your G19 is a great way to enhance its performance. An RDS offers quick target acquisition and improved accuracy, especially in low-light conditions. It simplifies sight alignment with a clear aiming point, thus providing a reliable solution for both seasoned and novice shooters.
Glock engineers have simplified the mounting of popular optics by developing the Modular Optic System (MOS), which aligns well with the concept of Glock 19 accessories. It allows users to effortlessly attach different optics to Glock's slide, enhancing precision and adaptability. This system features an optic-ready slide with milled slots and adapter plates. It is compatible with various sights, offering the flexibility to meet diverse shooting needs without requiring extensive modifications.
Key Features of the Glock MOS System
The Trijicon SRO, has an expansive sight window for efficient target acquisition. It's a top-tier addition among Glock 19 Gen 4 accessories, and competitive shooters value it for its precision. Prioritizing user convenience, it offers simplified battery changes and rapid dot reacquisition, providing a significant advantage in fast-paced shooting competitions.
Optic-Ready Slide: The MOS features a custom slide designed to accommodate multiple sights, ensuring compatibility and ease of mounting.
Adapter Plates: The MOS system includes a range of adapter plates. This enables secure attachment of preferred optics for a low-profile setup.
Versatility: It is versatile thanks to its quick-switch capability between optics, making it an essential Glock 19 accessory.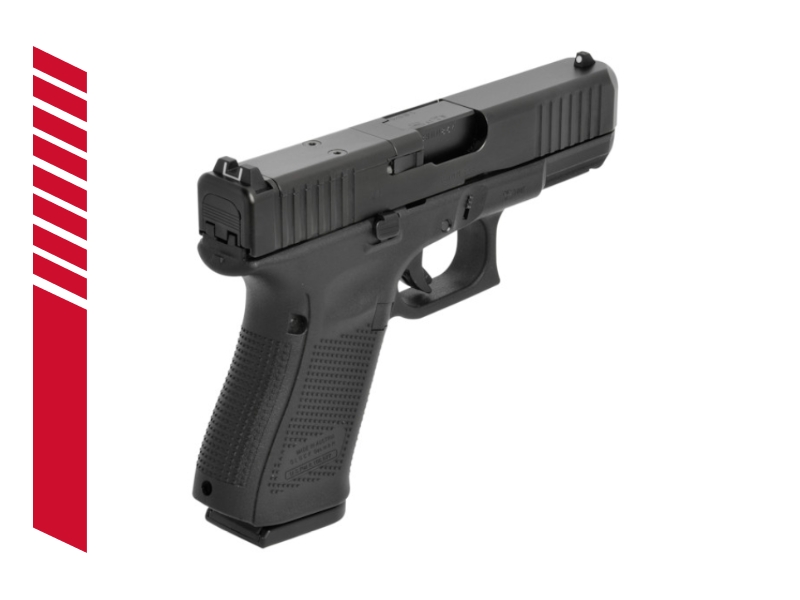 Holosun 507C
The Holosun 507C-GR X2 (green dot) and 507C X2 (red dot) are top choices among Glock 19 accessories, each with a user-friendly interface and extended battery life. The 507C perfectly complements the Glock 19 MOS and features a solar power backup and an effortless battery replacement process. These features ensure prolonged reliability and enhance your shooting experience, making it an excellent addition to your Glock 19.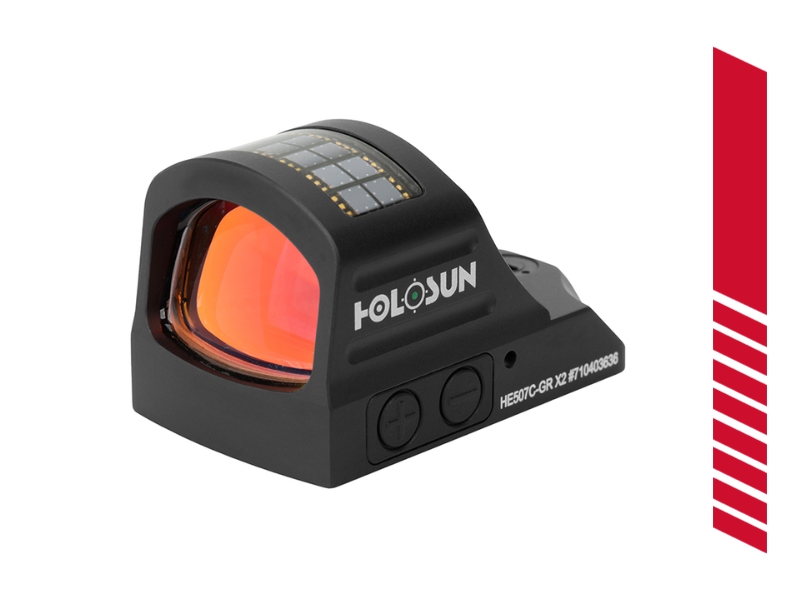 Vortex Venom Red Dot Sight
The Vortex Venom, known for its clear and sturdy construction, is a standout among Glock 19 accessories. It offers adjustable brightness settings to suit diverse environments. Its user-friendly design includes a tool-free battery compartment, enabling quick and effortless battery changes. This adaptability makes the Vortex Venom an excellent choice for everyday use with the Glock 19.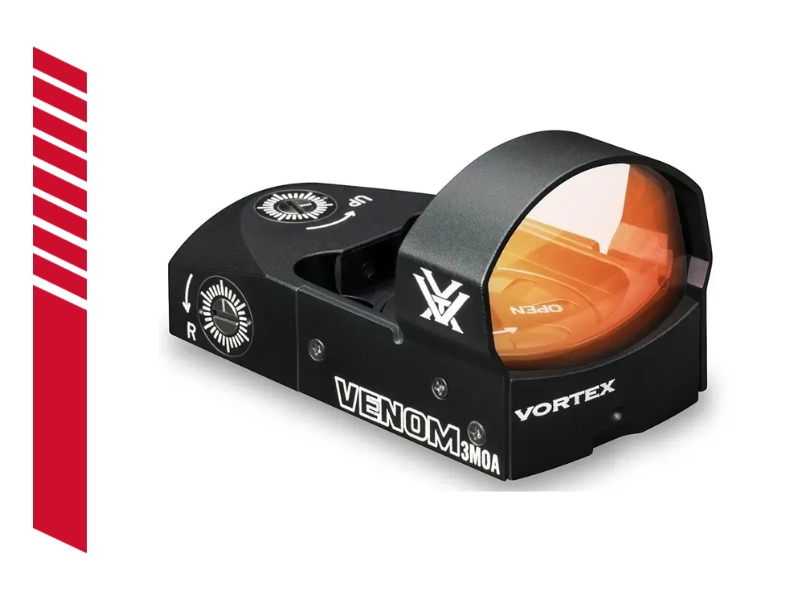 Trijicon SRO
The Trijicon SRO, has an expansive sight window for efficient target acquisition. It's a top-tier addition among Glock 19 Gen 4 accessories. Competitive shooters value it for its precision. Prioritizing user convenience, it offers simplified battery changes and rapid dot reacquisition, providing a significant advantage in fast-paced shooting competitions.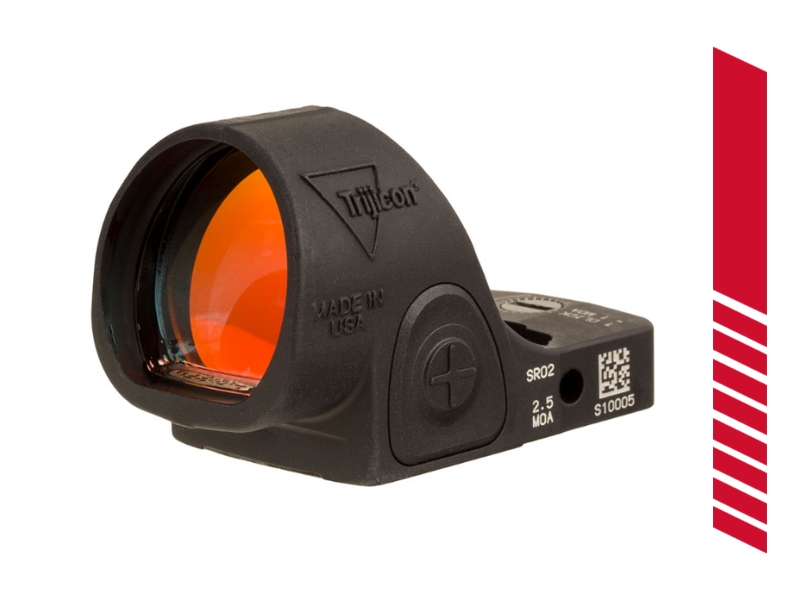 Best weapon-mounted lights for Glock 19
A weapon-mounted light (WML) is an important accessory to add to your G19 for a couple of reasons. First, it helps ensure positive identification of the target in low-light situations. Second, you can use the light to disorient an attacker by directing it toward his eyes.
Streamlight TLR-7A
The Streamlight TLR-7A, with its 500-lumen output, is a compact weapon-mounted light that aligns perfectly as one of our Glock 19 attachments. The light complements the Glock 19's sleek design with its ambidextrous controls, ultra-lightweight build, and a 140-meter beam, making it well-suited for a variety of scenarios.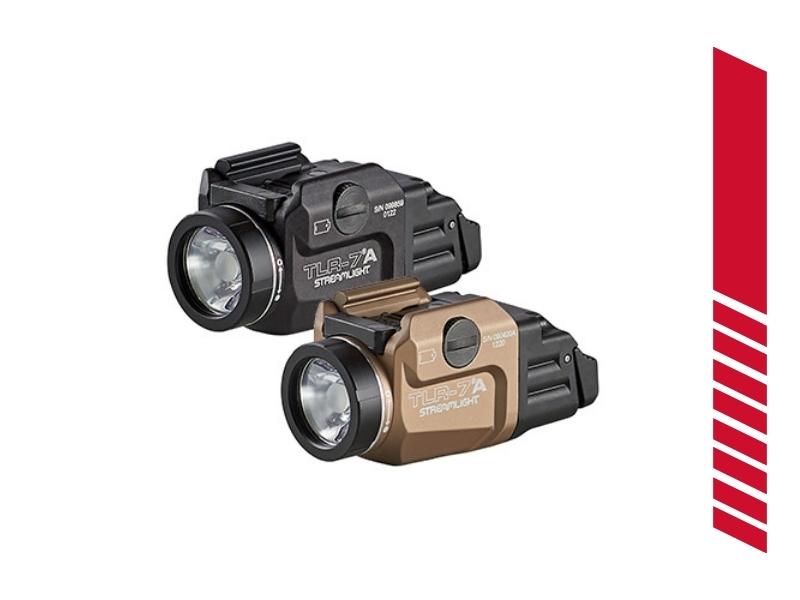 Streamlight TLR-6
The TLR-6, featuring a C4 LED illuminator paired with a red laser, offers dual-purpose functionality with 100 lumens, making it a standout among Glock 19 accessories. Its design delivers balanced illumination. Specifically designed for the Glock 19, it offers seamless integration and includes an integrated laser that can contribute to improved accuracy.
What is the best Holster for Glock 19?
IncogX IWB Holster
The IncogX IWB holster, a collaborative creation by Haley Strategic Partners and Safariland, now supports Red Dot Sights (RDS), marking it as an easy choice for the Glock 19. The holster provides a secure grip prior to drawing and features an enhanced, adjustable clip strut with concealment shims that require no tools for adjustment. Its design prioritizes user convenience, offering adjustable tension for a tailored fit and a smooth draw, while the microfiber suede wrap enhances comfort.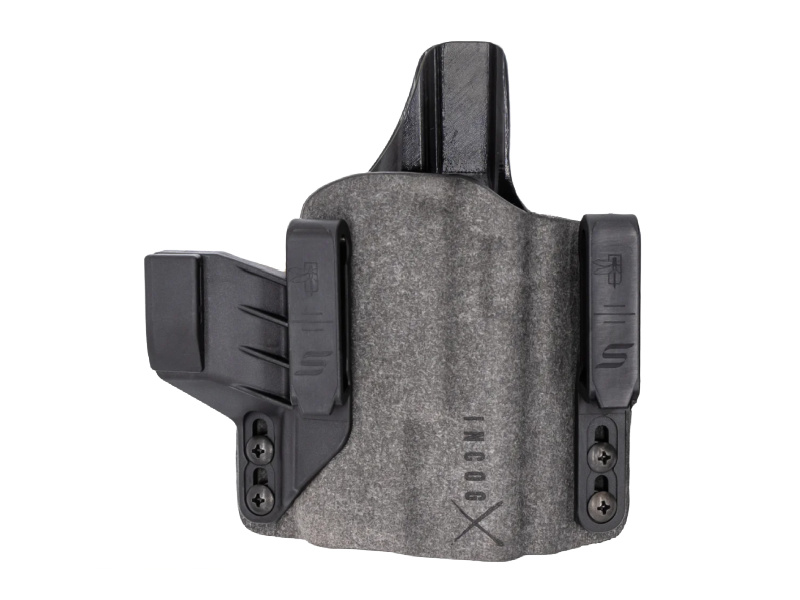 Travis Haley talks about the IncgoX collaboration in this video:
RDSO for TLR-7 (6000 Series)
Safariland specifically designs its 6000 series RDSO holsters for the Glock 19 equipped with certain lights and compatible red dot optics. They incorporate the ALS (Automatic Locking System), which ensures strong retention, and have an open design that facilitates quick drawing and holstering. The holsters, made from durable SafariLaminate material, add robustness to their design. Additionally, they offer versatility, being compatible with different mounting options and adaptable to various gun models.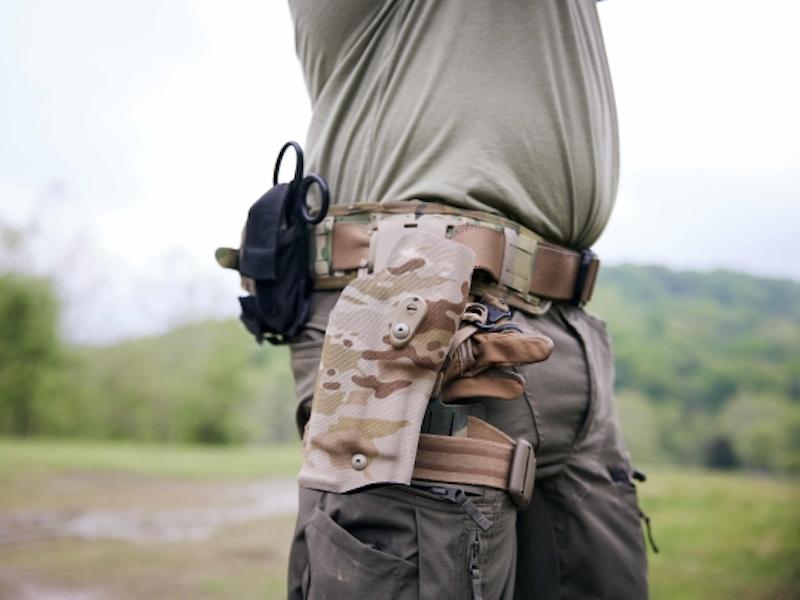 G17 Holster for Glock 19 with Threaded Barrels
For Glock 19s fitted with threaded barrels, Safariland suggests using a G17 holster. This recommendation is to accommodate the threaded barrel's additional length and protect its threading. In their 6000 series, Safariland provides holsters with an open muzzle design, which ensures a secure fit and complete coverage of the holster.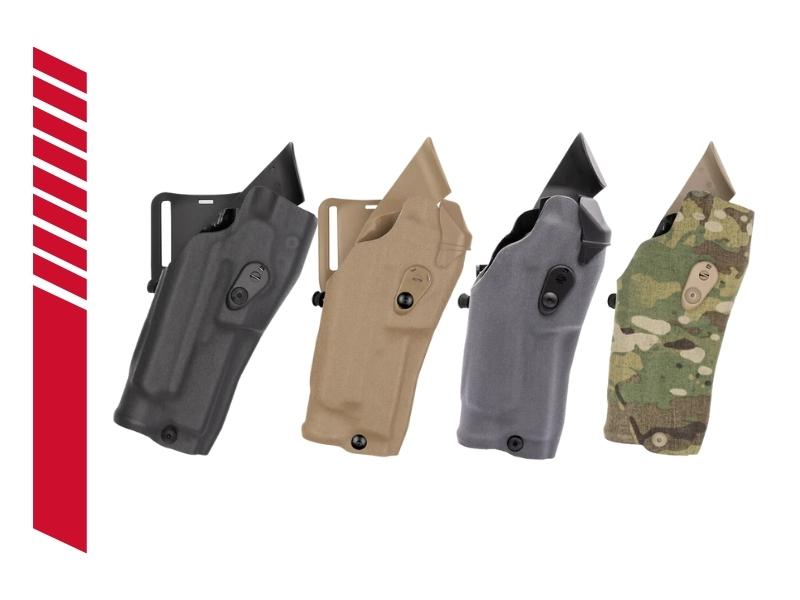 Each holster in Safariland's lineup offers distinct benefits for Glock 19 owners, whether the focus is on concealment, integration with optics, or accommodating modified barrels. Safariland designs its range of holsters to meet various preferences and requirements, ensuring that each model delivers a precise fit and a customized user experience.
Got Hearing Protection?
Hearing protection isn't something you need only for shooting a Glock 19, of course. It's something you need no matter what model of gun you're shooting. Here's a great option.
Safariland Liberator HP
Safariland's Liberator HP is an advanced hearing protection system developed for shooting environments. It adeptly balances the dual needs of protecting the user's hearing from high-decibel gunfire while also allowing crucial situational awareness.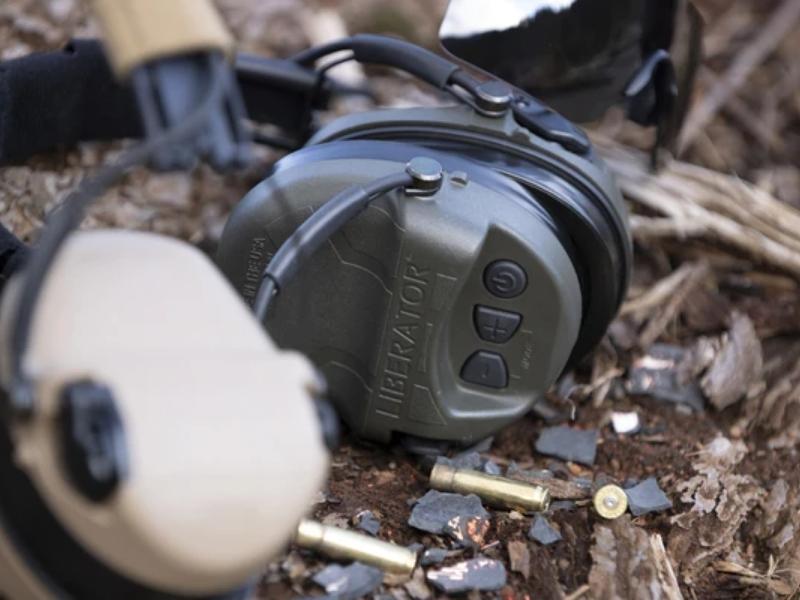 The headset goes beyond hearing protection by enhancing sound localization. This is critical in dynamic scenarios where accurate sound detection is essential. It features several specialized modes:
Enhanced Mode prioritizes filtering out impulse noise while enhancing speech.
Move Mode offers comprehensive noise isolation for more dynamic situations.
Clarity Mode focuses on speech and audio clarity, similar to Enhanced Mode, but emphasizes clearer audio transmission.
Liberator HP Design, Audio Quality, and Versatility
The Liberator HP has slim earcups paired with high-quality speakers, ensuring clear audio while offering comfortable and effective protection.
It is power efficient and compatible with either AAA or CR123 batteries, with a runtime between 160 to 300 hours.
The headset has a 26dB noise reduction rating, showcasing its efficacy in loud environments.
Overall, the Liberator HP is engineered to meet the unique demands of shooting environments. It offers both protective and operational benefits, making it a valuable tool for shooters prioritizing safety and performance.
Dryfire & Laser Training Systems
Glock 19 users can improve their marksmanship skills at home using systems like the Mantis Laser Academy. Using the Mantix X attachment and app-linked targets, you can practice with your firearm and improve trigger control. The system provides a range of drills, immediate performance feedback, and the capability to monitor progress over time. Ideal for regular at-home training, the Laser Academy is an excellent tool for maintaining and refining shooting skills.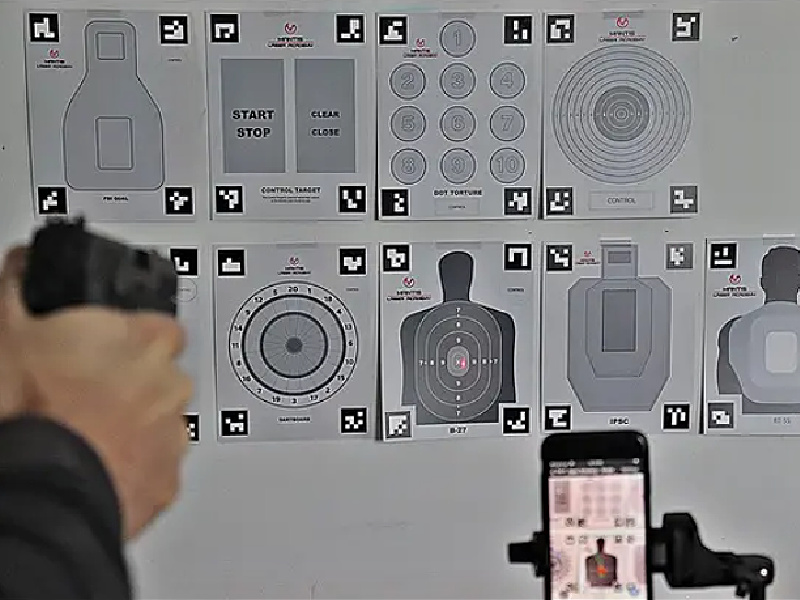 Insights on Accessories
Enhancing the Glock 19 with top-tier accessories takes its capabilities to new heights. Optics like the Vortex Venom, Holosun 507C, and Trijicon SRO improve accuracy and target acquisition, tailoring the pistol for various shooting scenarios. Tactical lights, including the Streamlight TLR-7A and TLR-6, add functionality and readiness. Selecting the right holster, such as the IncogX or the RDSO 6000 series, guarantees gun safety and swift access. Moreover, safety features like the Striker Control Device and training tools like the Mantis Laser Academy further enhance the Glock 19's effectiveness.
These accessories transform the Glock 19 into a more versatile and user-focused firearm, addressing the needs of a broad spectrum of users.