Glock handguns and Glock-cloned guns are among the most popular in the world. A Glock clone essentially mimics Glock's specifications but is manufactured by a third party. While cosmetic variations exist, the integral parts are often the same. A fully cloned Glock handgun should have interchangeable parts with Glock's original equipment manufacturer (OEM) components, including the magazines, sights, trigger, and more.
It's important to note that not all Glock clones strictly adhere to Glock specifications, so it's necessary to verify compatibility with OEM parts before making any modifications to the firearm. Many Glock-cloned handguns will accept the same magazine and work in the same holsters, but certain modifications might render them incompatible.
Generation is another factor to understand about Glock clones. The generation of a Glock is how the company identifies the version of a model as updates and improvements are made over time. Some parts of earlier generation guns may not fit a newer generation gun. Currently, Glock is on its fifth generation of handguns. Most companies producing Glock clone handguns will specify what generation the parts are compatible with. For example, a company may offer a Glock clone labeled as "compatible with Glock Gen 5 parts."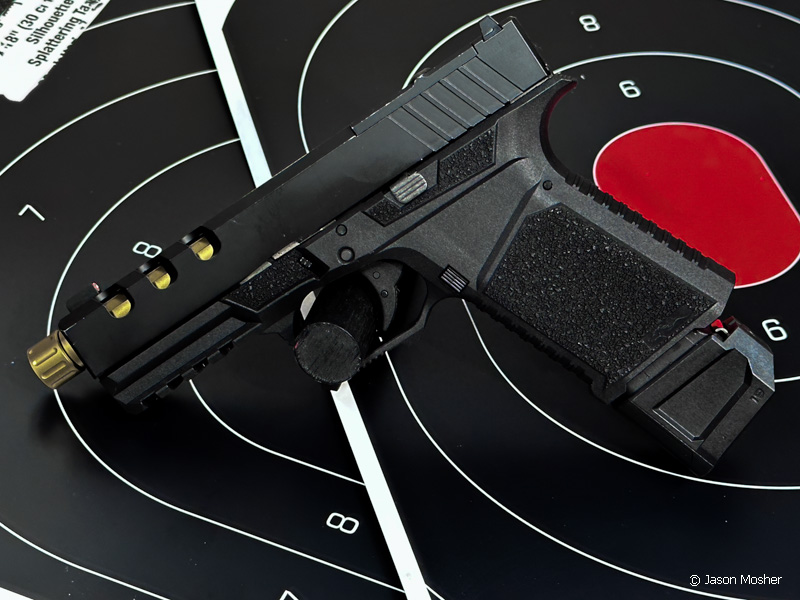 History of Glock handguns
Introduced by Gaston Glock in Austria during the mid-1980s, the first successful model to be released was the Glock 17. Considered their flagship gun, the model 17 was the first of its kind and may very well be the most copied gun in history. Made of polymer and metal, Glock handguns were considered by many to be unreliable, cheap, and even dangerous when they were first released. Rumors about "plastic" guns that could pass through metal detectors without notice were rampant. Even members of Congress were calling for action to ban Glock handguns from the US.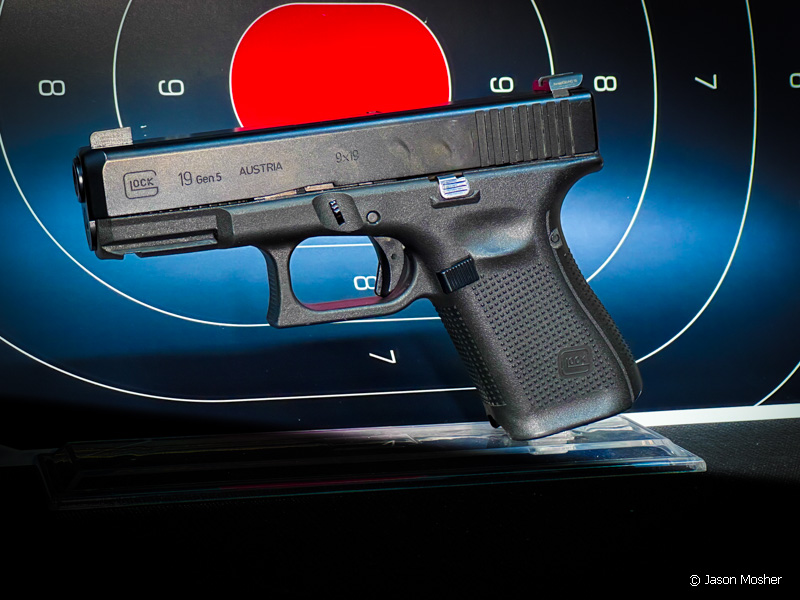 However, Glock surpassed all expectations and outperformed most other guns on the market. After extensive testing, they proved to be more robust than the competition. Today, Glock handguns are considered one of the most reliable and cloned guns in the world. With more than 50 models to choose from in a variety of calibers, they dominate the law enforcement industry and are the number one handgun selected by police in the US.
Glock handguns range in price depending on the caliber and a few other things including barrel type and removable optic plate. For example, a Glock 42 is chambered in .380 and is the smallest handgun made by Glock. It retails for around $400. The Glock 40 Gen 4 MOS is a 10mm handgun with a six-inch barrel and retails for more than $700. Glock handguns maintain a higher retail price than other guns because of their proven reliability.
Why buy a Glock Clone?
There are several reasons why Glock clone handguns have become so popular, with customization topping the list. Glock does not offer many upgrade choices when it comes to cosmetic design or finished color. Glock clones, however, offer multiple choices such as color, frame material (like all-steel or aluminum), finger grooves, beaver tail, flared magwell, and more.
Also, with so many companies making Glock clones, the consumer has more choices available at varying price points. Some of these clones are much cheaper than Glock handguns and some are more expensive. For someone looking for a Glock handgun on a limited budget, companies like Anderson Manufacturing or Palmetto State Armory offer some good choices. When found on sale, a PSA (Palmetto State Armory) Dagger can be found for less than $300. Most PSA Daggers are compatible with Gen 3 Glock handgun parts.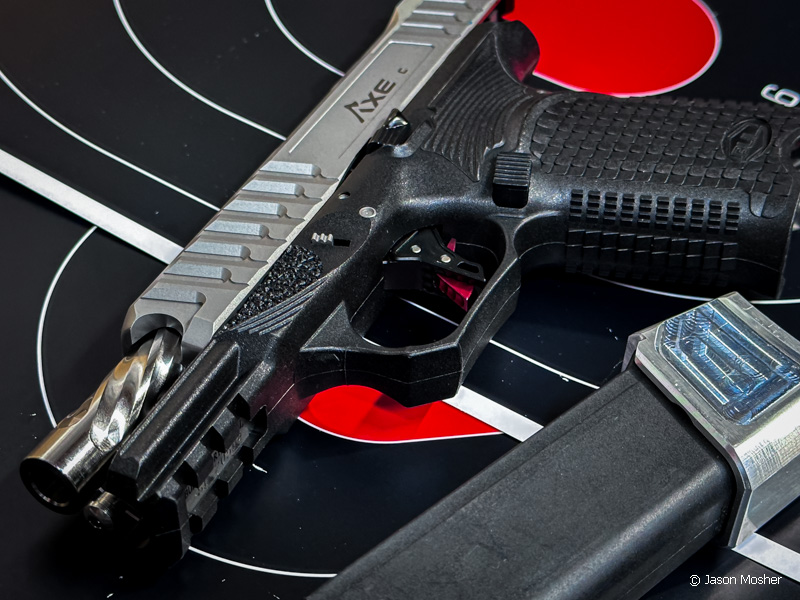 For those wanting a high-end Glock-style handgun, companies like Zev Technologies offer a wide range of handguns in various finishes, colors, and designs. The OZ 9 V2 Elite Compact is a combination of Gen 3 and Gen 5 compatible parts and retails for $1,800. Custom-looking designs on the slide with cutouts show off the gold barrel underneath. Many refer to these types of Glock clones as "Gucci Glocks." Shadow Systems, Faxon Firearms, Grey Ghost Precision, and more all make high-end Glock clone handguns. Deciding if a Glock clone is worth it depends on several factors, with price being the most obvious. On a budget, some clones are much cheaper than OEM Glock handguns. For those who want Gucci Glocks or a Supreme Glock, high-end clones meet that need.
Magazine and holster compatibility
Magazines are another factor in Glock's popularity. Known for their durability and ruggedness, Glock OEM and Glock aftermarket magazines are the most handgun-compatible mags today. Besides Glock clone handguns, many PCC rifles and sub-gun size firearms are designed to use Glock-compatible magazines. When buying Glock and/or Glock clone guns, the buyer has the benefit of using the same magazines in their guns.
One exception is the 19X, which Glock introduced as their military-grade handgun, giving customers something a little more tactical than the norm. This handgun is limited to using extended magazines and is not compatible with flush-fitting 17-round magazines. With that exception, most other Glock and Glock-compatible magazines are interchangeable. Companies like Magpul, ETS, Amend2, KCI, and others make Glock-compatible magazines.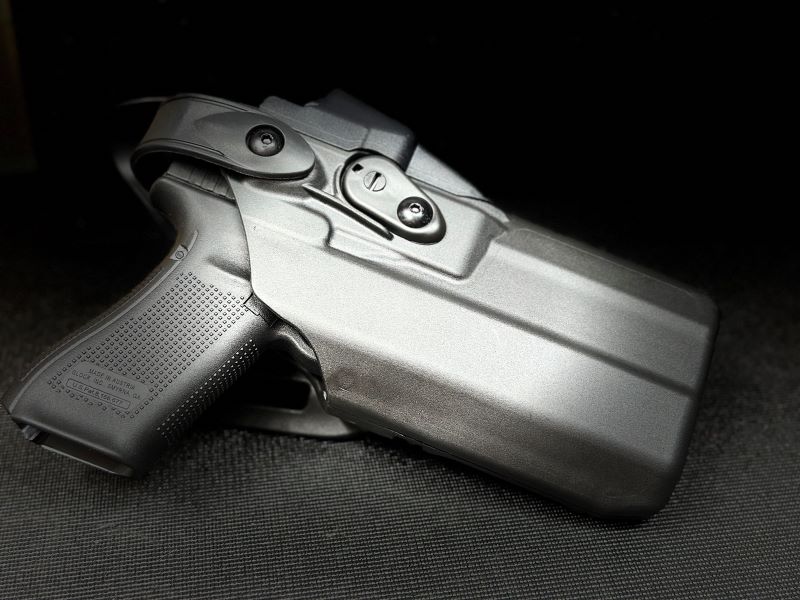 Many Glock clone handguns will also work with holsters designed for Glock pistols. With some exceptions, the overall cosmetic appearance doesn't change the compatibility of the gun. Some guns may be tighter or looser in certain holsters, so it is important to check compatibility before purchasing.
Holsters with retention may have some compatibility issues with Glock clone models that enhance the trigger guard or width of the slide and/or frame. In general, however, Glock clone handguns can use the same magazines and holsters as OEM Glock pistols. Safariland Duty Rated holsters may have compatibility issues with Glock clones. Safariland lists the fits that have been tested for retention on the product pages. Other clones may fit, but they have not been tested. For example, the Safariland 7360RDS holster works with Glock 17/19/34 handguns and accommodates a light and optic. The BUL Armory AXE (G19 clone) fits well in the 7360RDS but has not been put through Safariland's testing. The PSA, Anderson Arms, and BUL Armory Glock clones will all fit in the Safariland 6005 duty holster but have not been tested.
Summary
Glock continues to set the standard that other firearms manufacturers, holsters, magazines, and gun parts companies follow. There are reasons to own both a Glock OEM and Glock clone handgun depending on the needs of the buyer. A tactical Glock 19 for example could be a Glock 19X, Glock 19 MOS, or a Glock clone from several companies that offer removable optic plates and picatinny rails for tac-lights. The bottom line is that Glock clones offer more options for customization with similar reliability. From budget-friendly to tactical, flashy, or competitive, Glock clones offer plenty of options, and more are sure to come.