SIG Sauer is one of the most respected firearms manufacturers in the gun world and their reputation for excellence is well-deserved. Guns designed and produced by SIG Sauer are trusted by untold numbers of gun owners for everything from self-defense to hunting to precision shooting. When your firearm is made by SIG, you can be sure it is made according to exacting standards. We're going to take you through the history of this storied manufacturer and why so many Safariland holsters are made for SIG Sauer guns.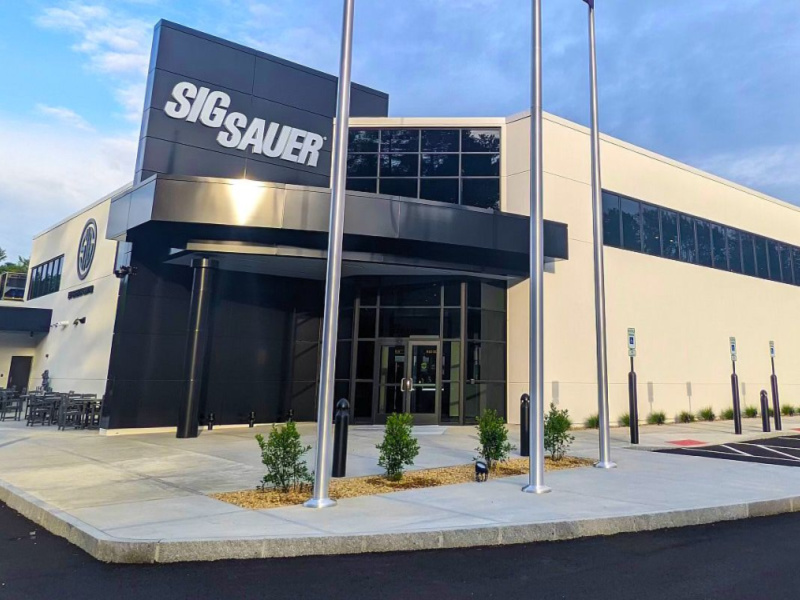 What is SIG Sauer?
SIG Sauer is a firearms manufacturer perhaps best known for producing quality guns for defensive use, but they also make guns for hunting and target shooting. The company's name is pronounced as sig-sour although the German pronunciation of "Sauer" sounds more like zower. The company can trace its roots back to the 1800s — SIG is truly a long-time manufacturer with an incredible history.
The company got its start as a wagon manufacturer in 1853. At that time, Friedrich Peyer im Hof, Heinrich Moser, and Conrad Neher set out to build the Swiss Wagon Factory from the ground up near the Rhine Falls in Switzerland. The goal of that business was to design and manufacture wagons and railway cars, but that part of the business didn't last long. By 1964 the company had entered a competition to create a rifle for the Swiss Army — and won. The first order for the Prelaz-Burnand muzzle loader was for 30,000 guns, and the rest could accurately be called firearms history. With the order of those guns and the shift into firearms manufacturing, the Swiss Wagon Factory became Schweizerische Industrie-Gesellschaft. The acronym for this name — which translates as Swiss Industrial Company—is SIG.
By 1949 the SIG P49 had been created for the Swiss Army. That handgun was the predecessor of the P210, and it wasn't long before the P220 followed, also meant for military use. In the 1970s, SIG was working with other brands including J.P. Sauer & Sohn, GmbH, which was known for making rifles. By the 1980s the company made its move into American sales and production with the title SIGARMS coming into existence in 1985. In 2007 SIGARMS became SIG Sauer, and in 2014 SIG Sauer moved into corporate headquarters in Newington, New Hampshire.
So while it's true that SIG Sauer got its start in Switzerland, today they have facilities and offices in the United States, including a large training center in New Hampshire. The training academy is utilized for both civilian and law enforcement training and has earned its own reputation for excellence in firearms training. They've come a long way from the days of wagon design and gun owners the world over are thankful for it.
Where are SIG Sauer guns made?
Modern SIG Sauer firearms are manufactured in their New Hampshire facility. The facility spans an impressive 206,000 square feet. SIG Sauer is an ISO 9001-certified company, meaning they meet the international standard for Quality Management Systems with solid processes and quality control in effect. At the time of this writing, SIG Sauer employs more than 1,200 employees at their manufacturing facility.
In addition to producing countless guns for civilians, SIG Sauer also makes guns for the military. In 2017 the United States Army awarded the contract for the XM17 Modular Handgun System competition to SIG. The winning handgun was a version of the popular P320 that had been enhanced for military use. The full-sized handgun that won this competition is known as the M17 and the compact version is the M18. Civilian models are available as the P320-M17 and P320-M18. Then, in 2022, SIG was also awarded the contract for the replacement of the military's M4/M16 and SAW. This rifle is known as the Next Generation Squad Weapon (NGSW) and the civilian version is the MCX Spear.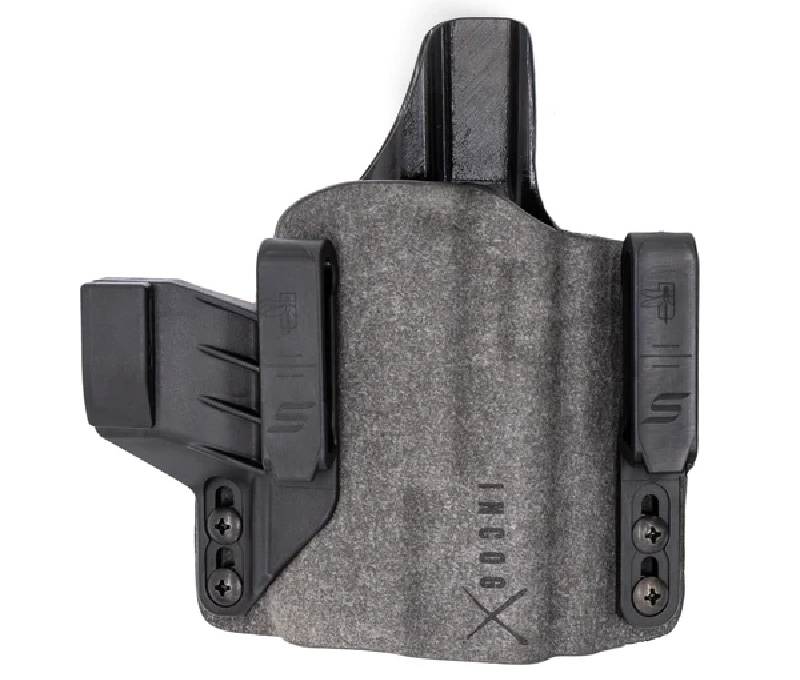 Which SIG Sauer 9mm is the best for concealed carry?
Choosing the best SIG Sauer for concealed carry means knowing what your own needs are. The ability to conceal and accurately run a firearm depends on your body size and shape as well as your related skillset. This means the best SIG 9mm for concealed carry might be a compact model like the P365 — or some variant of that gun — or it could even be a larger gun like the P320.
Requirements of your concealed carry gun should include reliability, accuracy, and ease of concealment. Of course, you also need the correct holster, and that's where Safariland comes in. Safariland designs and manufactures holsters that precisely fit a broad number of SIG Sauer handguns. For example, if you choose to carry a SIG P365XL, consider taking a look at the Safariland Incog X IWB Holster. This holster is designed for inside waistband carry and is multi-positional, RDS compatible, and thermofolded for improved retention. The Incog X IWB Holster features over-the-belt polymer clips and a microfiber suede-wrapped Boltaron body. If you prefer a paddle holster, try the Safariland 7371 7TS ALS Concealment Paddle Holster. That design has a single paddle clip attachment for the belt and is offered in right- and left-handed models.
Of course, SIG Sauer isn't limited to carry guns. If you carry your P220 for handgun hunting or simply as backup against animal attacks in the great outdoors, Safariland has multiple holster options for that as well. The 6378USN-ALS Low Signature Holster is designed for belt-line carry and is also IDPA-approved. If you want to carry your SIG P220 with a thumb retention strap rather than utilizing the ALS system, there's the Safariland 6287-SLS Belt Slide Concealment Holster. You can easily conceal your P220 in this holster with a loose-fitting cover garment.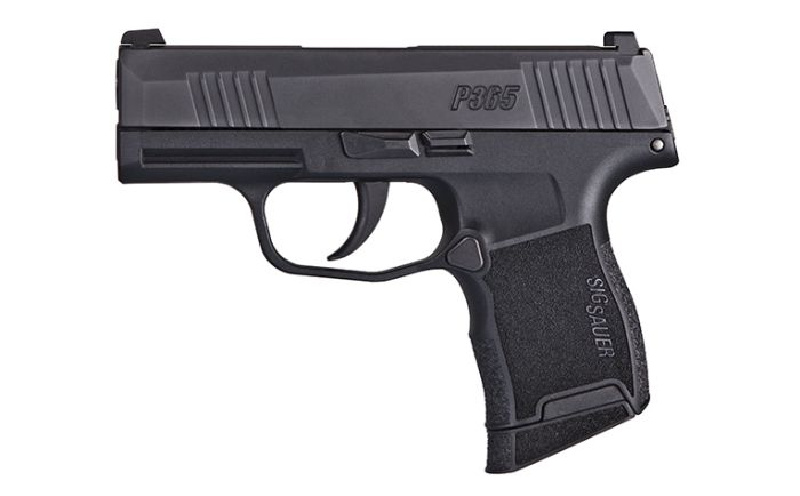 Is the SIG P365 a good gun?
The SIG P365 and its variants have earned a solid reputation for reliable performance and accuracy thanks to the experience of more gun owners than we can count. The gun that started it all was the original P365 which SIG launched in 2017. In the years since, quite a few variants have been produced including the P365XL, P365 X Macro, and P365 SAS. Whatever you demand of your compact carry gun, the P365 probably fulfills it.
Thanks to the impressive capacity of the P365 line — the original gun has a 10 +1 capacity while the X Macro has a 17 +1 capacity — these guns have granted concealed carriers the security of knowing they have plenty of ammo in a single magazine. These guns are chambered in 9x19mm Parabellum, which is rightfully a popular defensive cartridge, and remain slim and easy to conceal throughout the line. Even the bigger X Macro is only 6.6 inches long and 5.2 inches in height. When it comes to ideal carry guns the P365 is at the top of the list for all kinds of good reasons.
Which SIG holds the most rounds?
Deciding which SIG Sauer handgun has the greatest capacity depends on other factors like overall frame size and caliber. If you want a full-size handgun chambered in a defensive caliber like 9mm, there's the SIG P320 AXG-Legion, which has a 21 +1 capacity. For a more compact pistol, consider the SIG P365 X Macro which is also chambered in 9mm and has a 17 +1 capacity. And if you're not concerned with caliber but are more interested in overall capacity, the SIG P322 — chambered in 22 LR — has a 20 +1 capacity.
Does SIG Sauer make a .40 Smith & Wesson?
Yes, SIG Sauer does manufacture handguns chambered in .40 Smith & Wesson. For defensive handguns with full-size frames, there's the P320 which is indeed made in 40 Smith & Wesson. Other handguns in this caliber include the SIG P229, SIG 1911 Match Elite, and SIG P226 Legion. There's a wide variety of .40 Smith & Wesson handguns offered in the SIG Sauer family and Safariland makes holsters for quite a few of them.
Does SIG Sauer Make Optics?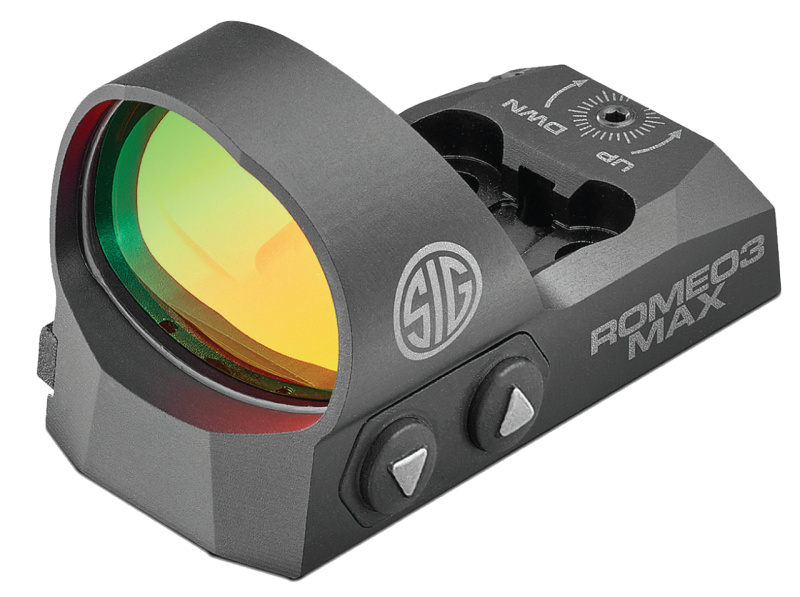 SIG Sauer branched out into optics design and production in 2015. This was a smart move by the gun maker because the demand for red dot sights and optics has only increased since then. SIG's optics are assembled in the United States, with the location of manufacture depending on the specific optic. It's worth mentioning that optics with parts made in China are still being manufactured according to strict specifications and adherence to quality control. These are SIG-designed optics across the board, and they've proven themselves in the field and for defensive purposes time and again.
Should you get a SIG Sauer gun?
Some of the most dependable, trusted handguns in the firearms world are manufactured by SIG Sauer. Whether it's the SIG P365, SIG P320-M18, or SIG P220, there's a gun in the SIG family for you. Even better, there are Safariland holsters for every use and purpose. That means concealed carry, higher levels of retention, shoulder holsters, and more. Whatever holster you need for your SIG Sauer handgun, Safariland has you covered.