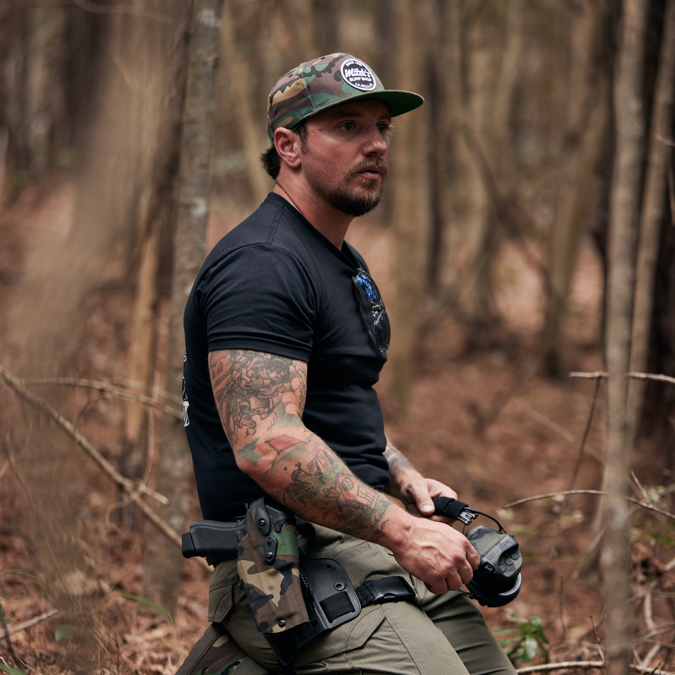 Building a Protector Mindset
Bio
For over 20 years, Kyle Morgan has served our country on the frontlines in every American kinetic conflict since 9/11. Starting as an infantryman in Iraq in 2003, then as a Special Forces Green Beret, and for the last 11 years as a Special Operator within the Army's 1st SFOD-D Combat Applications Group, specializing in hostage rescue.  
Kyle was awarded the Distinguished Service Cross for Extraordinary Heroism in Bamako, Mali 20 November 2015, the 2nd highest US Military award for valor, next to the Medal of Honor. This is just one of his many notable awards, including 5 Bronze Star Medals (1-Valor), 3 Presidential Unit Citations, and many more.
Kyle brings his years of experience and knowledge from the battlefield to law enforcement and civilians with his training company Blu Bearing Solutions. His instruction focuses on building the "Protector" mindset and specializes in teaching student's active shooter and crisis response tactics, bringing the strategy from the battlefield used today by one of the most elite fighting forces in the world.
Per Kyle, "Of all my experiences in the Service, one of the most challenging days was reacting to an attack while deployed as a Special Operations Advisor to the US Embassy in Bamako, Mali. As a military advisor to the US Ambassador, I intervened in this horrendous terrorist attack on the Radisson Blu Hotel on 20 November 2015 in Bamako, Mali. This was the longest day of my life; that pushed my personal and professional abilities to the limit and to new heights."
Connect
Websites
Safariland CADRE