History of the 1911 pistol
The 1911 was the brainchild of John Moses Browning while he was working with Colt to develop a sidearm for the US Army beginning in the late 1890s. After trials, the Colt pistol was officially adopted by the Army on March 29, 1911, and was known thereafter as the M1911.
At the time, no one knew that this was destined to become one of the most popular and sophisticated weapon systems ever developed. For over a century, it would be used by the military, law enforcement, and civilian shooters alike.
In this modern era, we see a wide variety of variations of this classic design. From the original smooth frame Government models to the ¾ and Full Railed versions that allow for the attachment of lights and lasers. Now there are both single stack and wide-body 1911 style pistols, and the latest evolution is the 2011. It is the bedrock of custom manufacturers, and from that, they create many more custom designs.
The 1911 comes in a couple of standard models or sizes. These are typically listed as COLT models:
Government – 5″ barrel length is considered the full-size model.
Commander – 4.25″ barrel length is considered the compact model.
Officers – 3.75/3.5" barrel lengths are considered the subcompact models. The Officers-Size 1911 also has a shortened grip length which means a shorter magazine.
Choosing a holster for your 1911
When looking for a holster for your 1911 style handgun, there are a multitude of important factors in choosing the right holster fit:
Let's start off by saying, not all 1911's are the same. They are available in a variety of calibers from 9mm, 38 Super, 40 S&W, 10mm, and the classic .45ACP. Then there are even a small number of ¾-size 1911's available in .380 ACP popular in the CCW field. With a host of different manufacturers, each putting their unique mark on this classic, it can make it difficult to know where your handgun falls in our holster fits.
The most common 1911's will fit into one of 2 categories, with a few exceptions. Regardless of the manufacturer, these weapons are built with either a standard or smooth frame, or conversely, a railed frame (either Picatinny / MIL-STD 1913 rail or other styles of accessory railed cuts). This shows a few samples of these differences, but not all: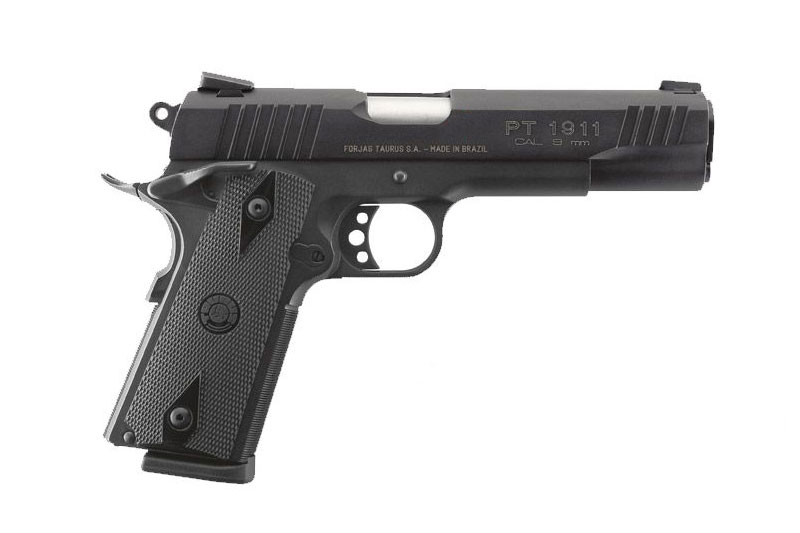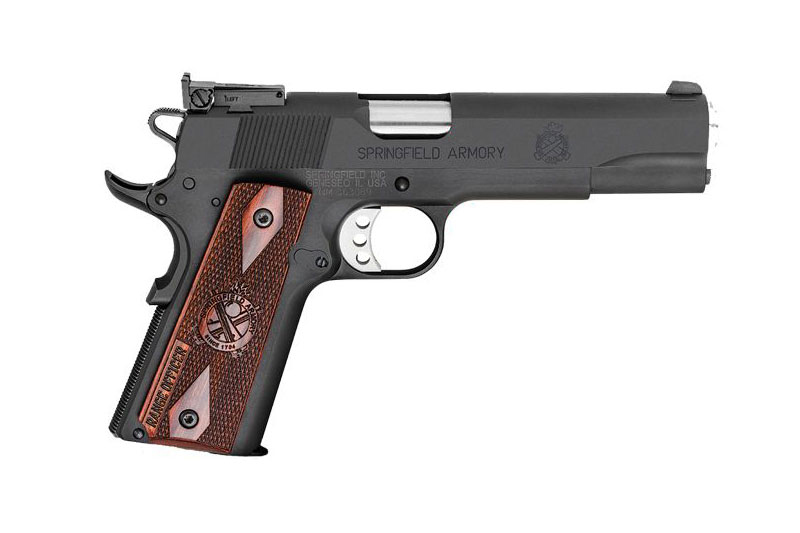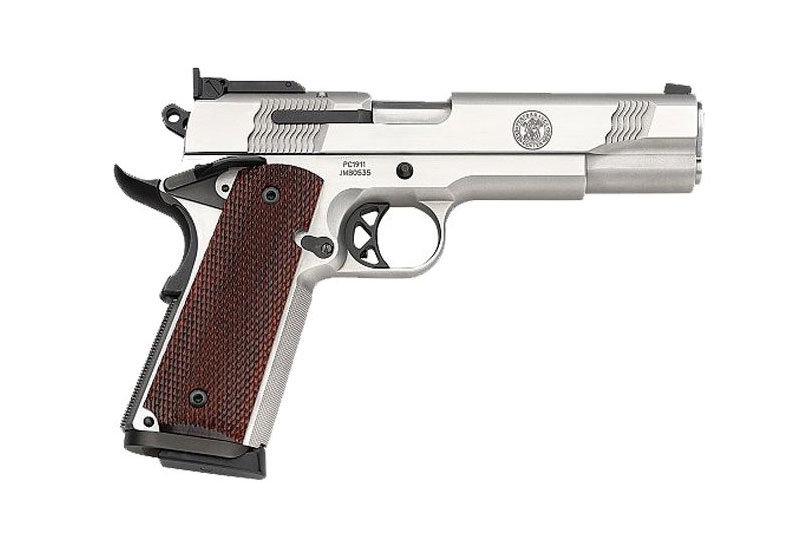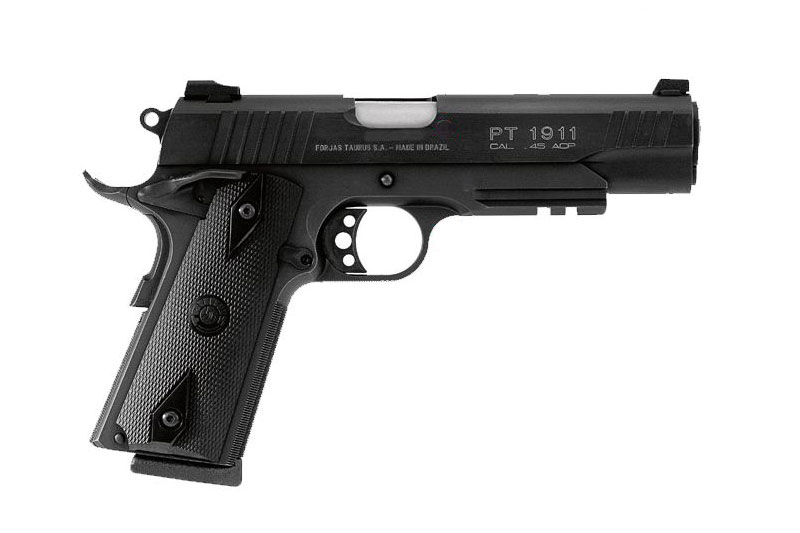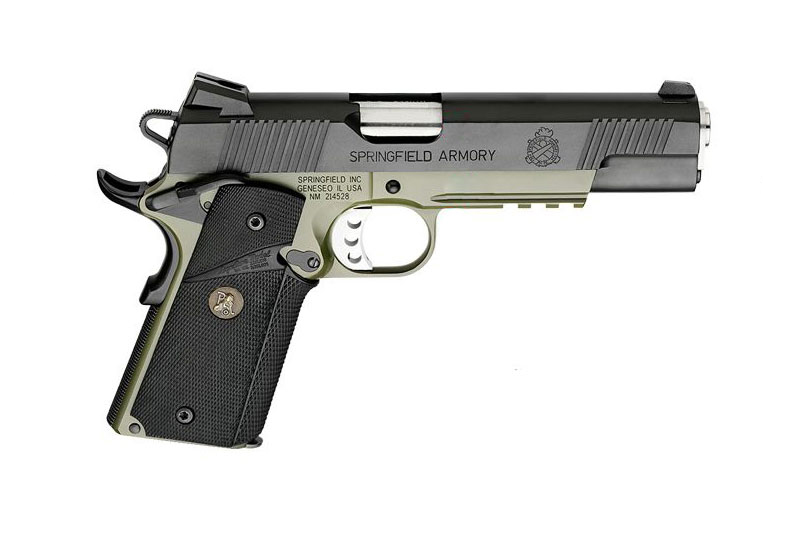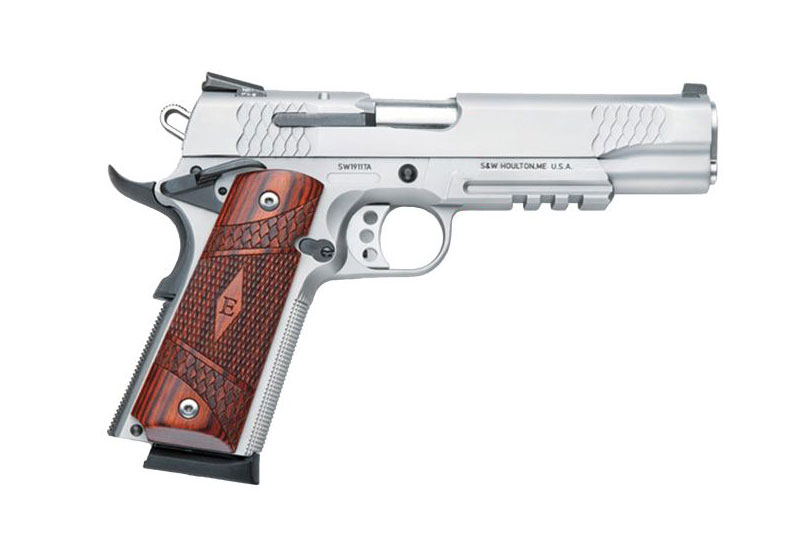 A few models have a unique design that will not fall into one of the above categories. These models have overbuilt frames (i.e., dimensionally thicker top to bottom) like the Colt M45A1 CQBP and Remington R1 models. Or have unique slide profiles that change the overall fit of the 1911 in relation to the holster. With 1911's, you can see slide options from round top, slab-sided, tri-cut or tri-top, vent cuts, flat top, top serrations, forward cocking serrations, and a host of other options are available. These can have an adverse effect on the ALS (Automatic Locking System) if they fall too far from standard configurations. There are also considerations for ambidextrous thumb safety, extended magazine releases (often seen in the competition style 1911's) and adjustable iron sights, or red dot optics. Each unique option will play a part in what holster fits may be available; the more custom the 1911, the harder it may be to find the perfect fit.
Sig Sauer 1911 models are one of these unique fits. The GSR 1911 will have its own fit to work with the "contoured slide" styles similar to the lines in the P220/226 family.
Another unique model is the Colt M45A1 CQBP, which is typically ordered with light and is a favorite among military and tactical shooters.
For most standard 1911's with smooth frames, the Colt 1911 Government model fit will work for the 5″ models. For those running a Railed 1911, the Springfield Operator 1911 fit will work for those frame styles, especially if you are looking for the addition of a light-bearing holster model.
The Kimber 4″ PRO CARRY II is also a specialized fit available in the popular 6378 concealment model holsters.
Safariland's extremely popular 7TS ALS 7376/7377/7378 model holsters are unique as they will fit both railed and non-railed pistols and are available in all three model lengths: Government, Commander, and Officer. Its internal adjustment system allows it to fit the widest variety of 1911 style handguns. It will also work with 2011 styles and wide-body 1911's similar to the Rock Island Armory and Para Ordnance double column 1911's.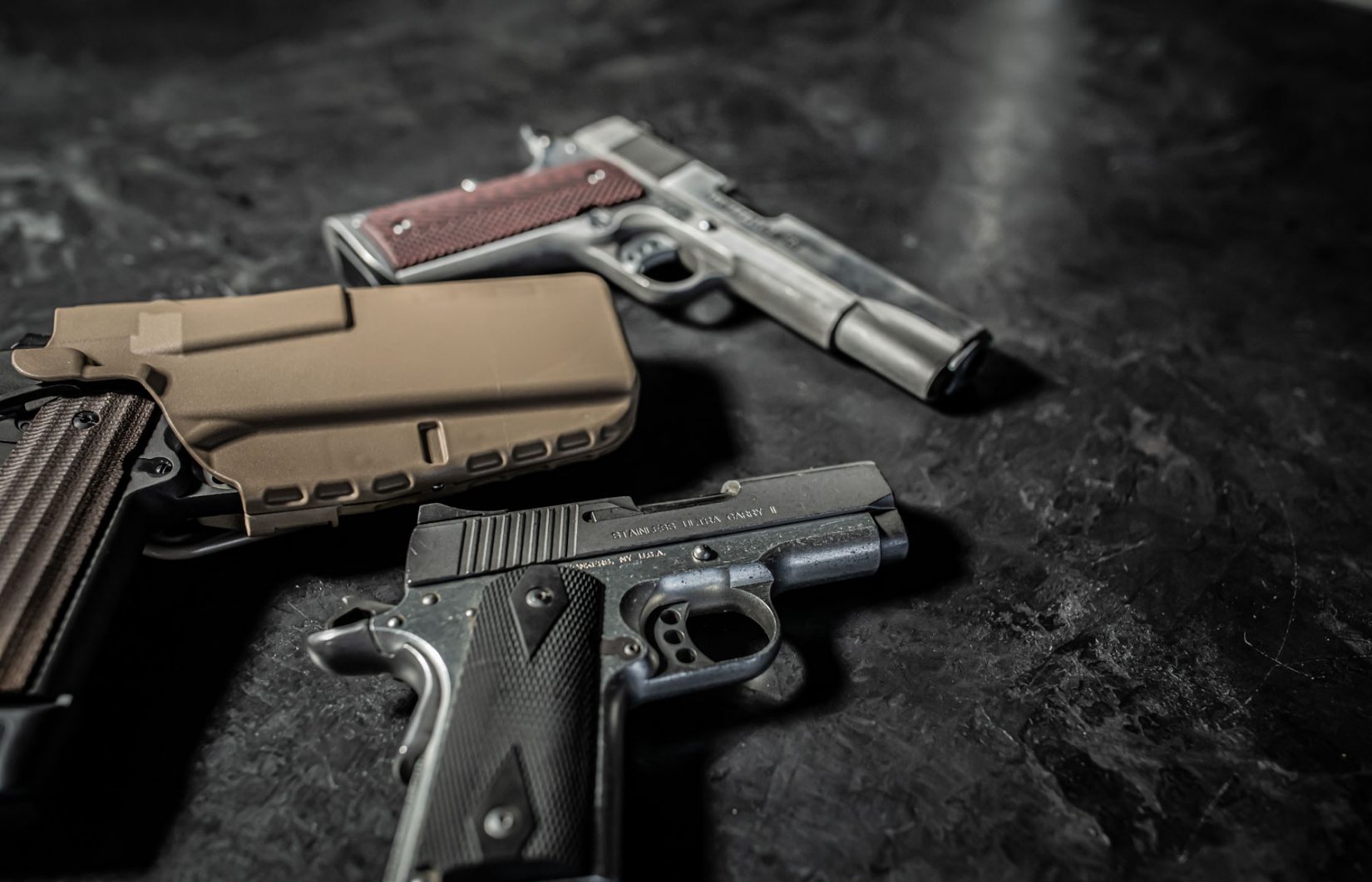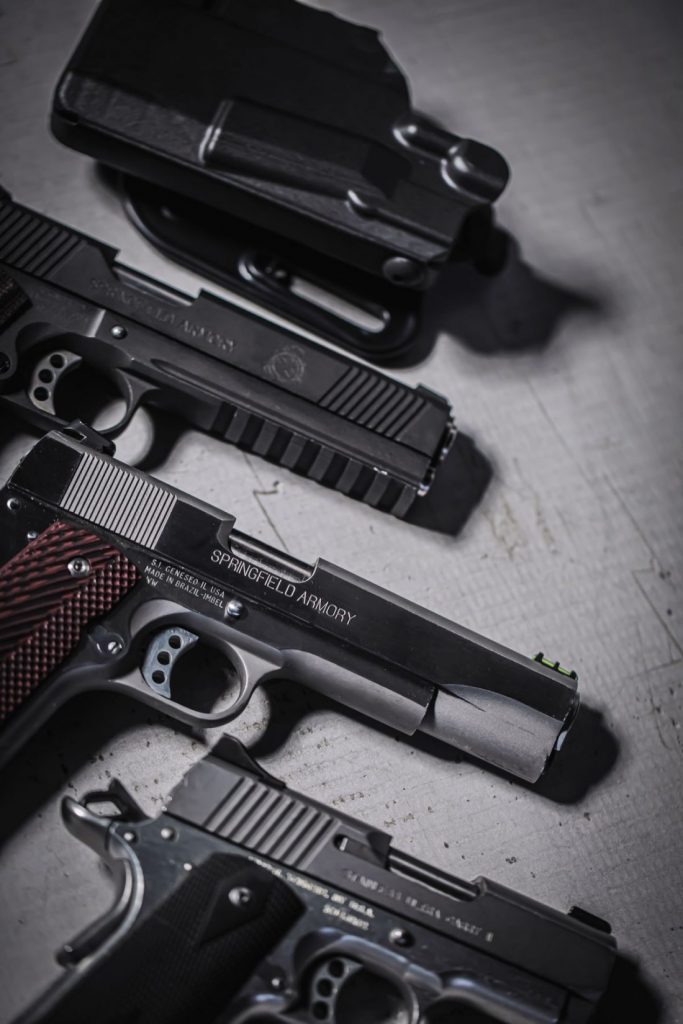 These are great choices, with a variety of holster mount options for all types of carry methods. Below is a list of the Safariland center codes and a short description of the fits.
Most common style 1911's will fall into these fit codes
-53- Colt Government 1911 5″ (Non-Railed)
-51- Colt Commander 1911 4.25″
-54- Colt Officers 1911 -3.5″
-56- Springfield Operator 1911 5″ (Full Rail)
-560- Springfield Operator 1911 5″ (Full Rail) with X300/APL/TRL-1 WML
-5612- 1911 5″ with Rails and M3X/M6X SSL-1 WML
-5614- Springfield Operator 1911 5″ (Full Rail) with X400, X300, X200
-5621- 1911 5″ with Rails and M3X/M6X M3/M6 TLR-2 WML/Laser combo, STI 2011 Tactical 5
Unique Fits specific to Make and Model fit codes:
-530- Colt M45A1 CQBP with X300/U
-52- Kimber 4″ PRO CARRY II 9/45
-256- SIG GSR 1911 5″
-25621– SIG GSR 1911 M3/TLR2
-5340- Kimber 1911 w/ Rails: Gold Combat RL; Custom TLE/RL 5″ w/Inforce APL, Surefire X200, X300, X300U light
-5340- 1911 w/Rails: STI 2011 Tactical 5″, 2011 Tactical Lite 5″,1911 Duty One, Wilson 1911 5" w/Rails CQB w/Surefire X200 or X300 light