HOW TO CHOOSE YOUR CONCEALED CARRY METHOD
There are a number of methods to effectively carry a concealed firearm. When choosing how you're going to carry, there are three main things that will affect your choice of holster:
What's your preferred method for concealed carry?
Are you comfortable using this method?
Does the carry method properly conceal your firearm all of the time?
There are other factors that may influence your choice as well, such as the type of attire you wear, the level of activity you're involved in, and the typical weather where you live.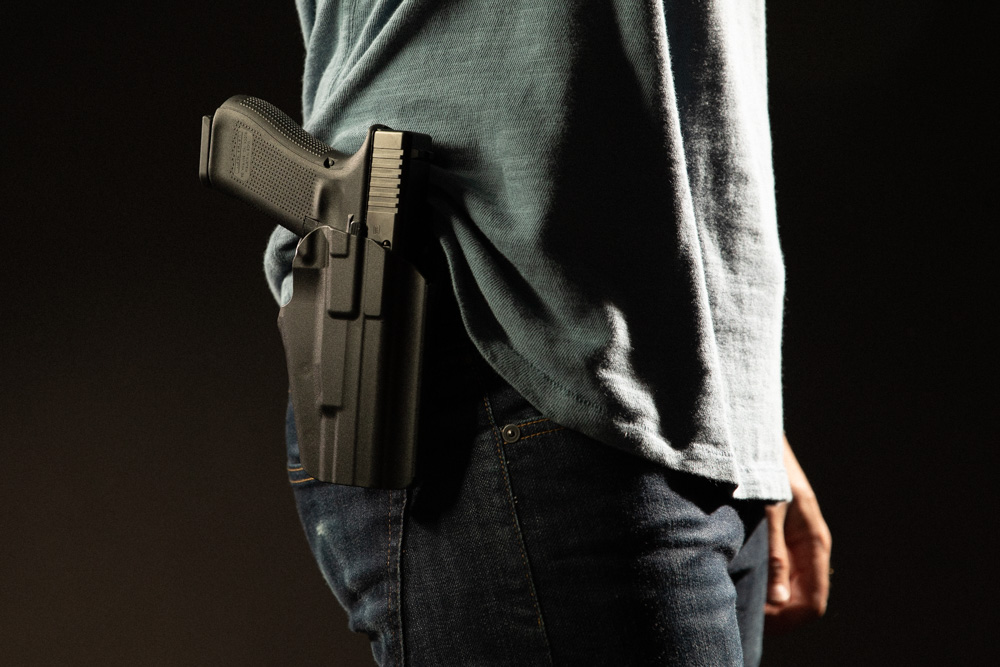 OUTSIDE THE WAISTBAND (OWB)
This method of concealed carry sits on the outside of the belt, and is a comfortable way to carry. However, users may find it's not as concealable a method when raising their arms or bending over, and clothing or jackets shift. And since the firearm sits on the outside of the belt, there is more likelihood of printing.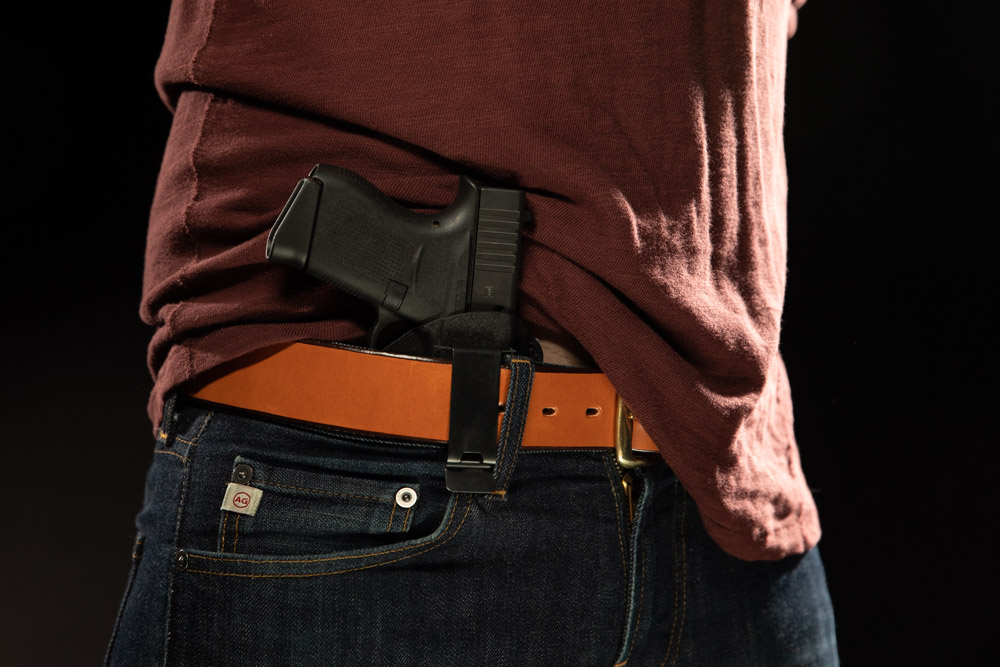 INSIDE THE WAISTBAND (IWB)
This method of concealed carry sits on the inside of the belt, and is highly concealable because it hides most of the gun, although it may be less comfortable. Since the firearm is pressed close to the body, there is less printing.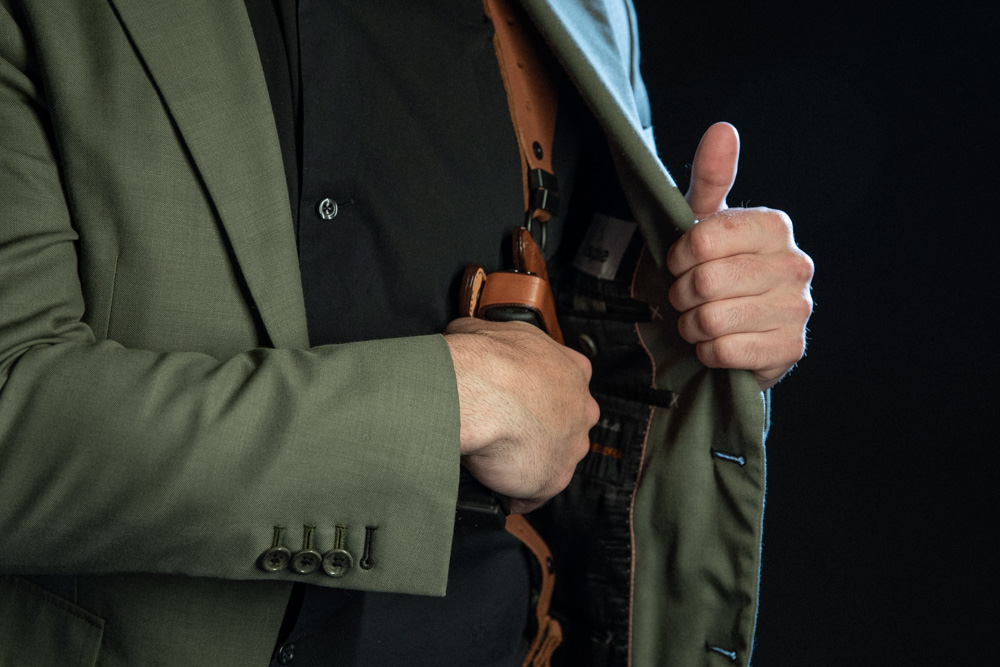 ALTERNATE CARRY
Other concealed carry options include methods like ankle, shoulder, thigh and pocket holsters.