Adaptive headset suspension systems are user-adjustable without the use of tools for either Over-the-Head, Behind-the-Head, or Helmet Mount configurations (helmet-rail mounted with rail mounts included).
Start of Over-The-Head (1 Headband) tab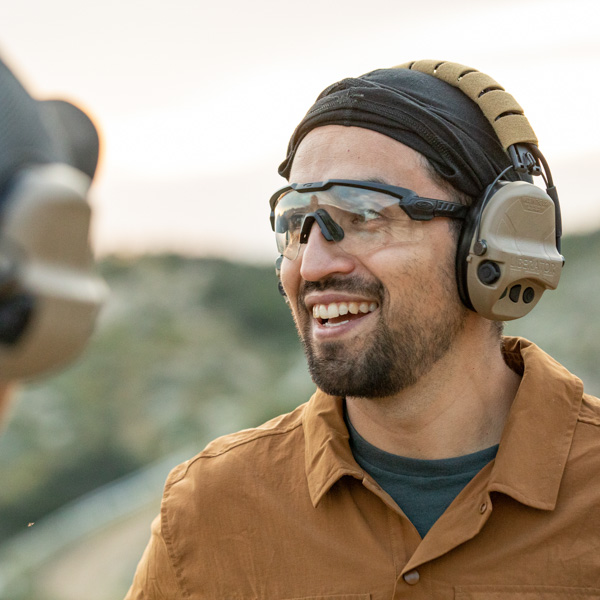 Over-the-head
The Over-the-Head suspension system has a single, padded headband that is adjustable for different head sizes. This suspension system is used without helmets and is comfortable to wear with hats and ball caps.
Start of BEHIND-THE-HEAD (2 HEADBANDS) tab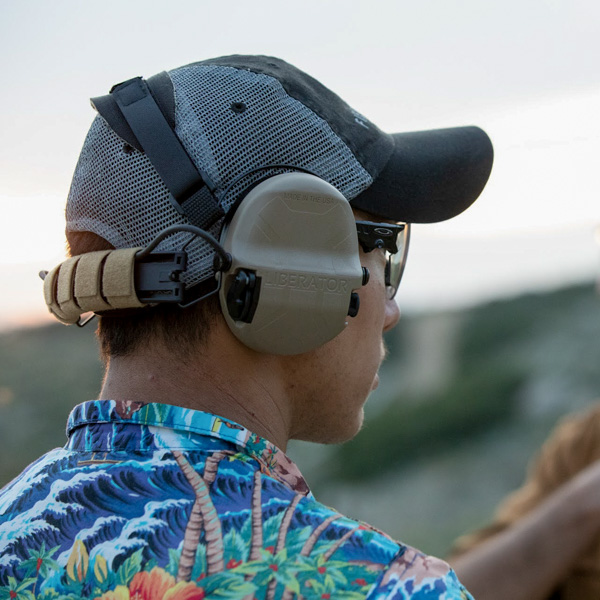 BEHIND-THE-HEAD
Behind-the-Head (BTH) suspension system is highly adjustable and provides excellent stability during vigorous activities. BTH was designed to provide enhanced comfort under ballistics helmets, including various conventional and "high cut" helmet systems without mounting to the helmet rails.
If you're looking for additional stability or your unit or agency uses or intends to use ballistic helmets, and chooses not to interface with rails, we recommend you select the Behind-the-Head suspension option.
Start of HELMET MOUNT tab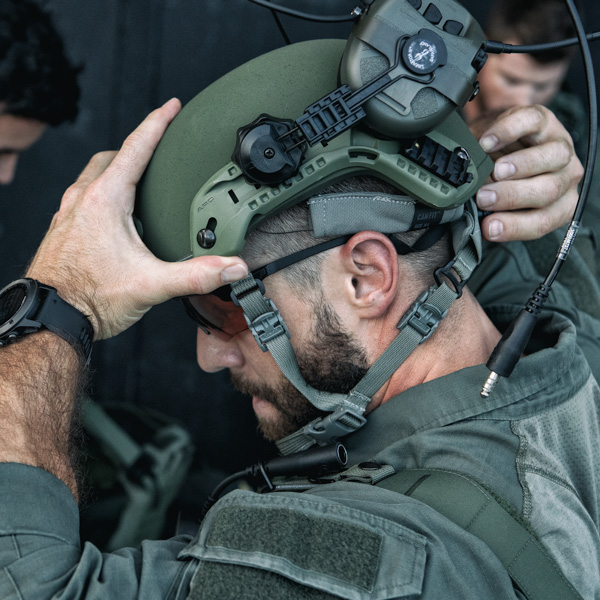 Helmet MOUNT
The Helmet Mount headset suspension system mounts to the helmet rails, with the capability to quickly transition to Over-the-Head or Behind-the-Head when not wearing a helmet.
Helmets can be purchased with optional helmet rails which allow the attachment of various rail-mounted accessories, like headset adapters. Connecting a headset to the rails is a comfortable solution, and it allows the operator to cam the earcups away from the ear to get airflow and hear headset audio. Our products have the flexibility to interface with the top of the rail or the back of the rail. This option is only available with the Helmet Mount suspension system.
The Helmet Mount headset suspension system attaches via the Team Wendy helmet slotted rail connection or the quick release attachment option.
The Standard helmet rail is found on the majority of helmets including the Safariland Delta X™ and Delta 4™ helmets, and helmets from United Shield, Galvion, ArmorSource, Ops-Core and others.