About sighting systems
A sight is an aiming device used to assist in visually aligning a weapon with the intended target. There are a number of sighting systems available for firearms including iron sights, optics and lasers.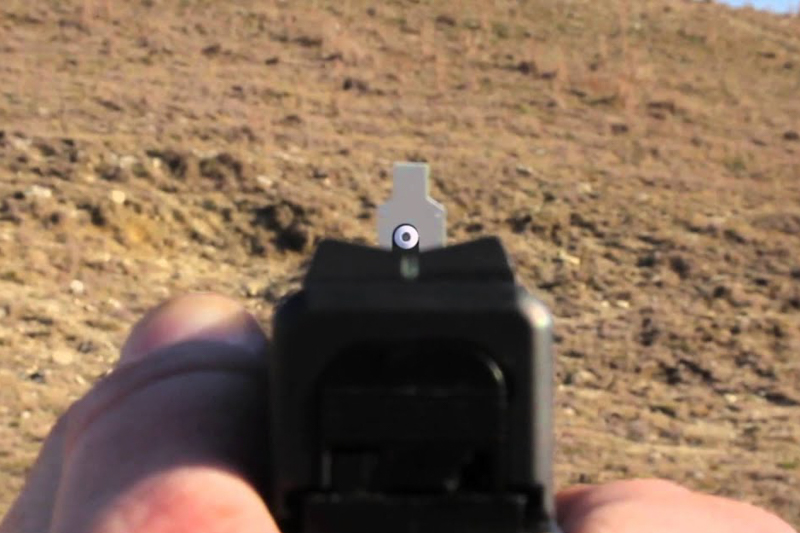 iron sights
Traditional iron sights come equipped on just about every firearm, even if it has other types of sights. Iron sights work by providing the shooter with horizontal and vertical reference points. The sights align the target with the firearm, helping the shooter make a more accurate shot.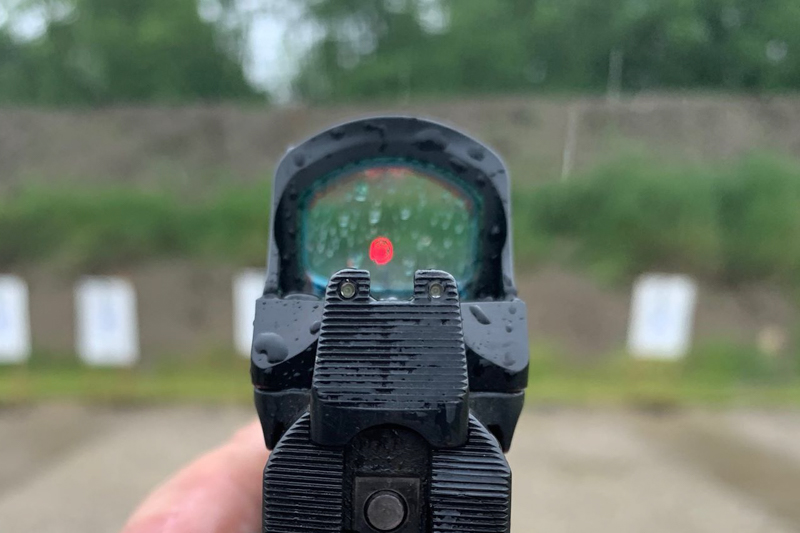 Optics
Slide-mounted optics, also known as red dot sights (RDS), can be mounted on top of the pistol slide using a mounting plate or a slide cut. The mounting plate is installed in place of the rear sight, and the optic directly mounted to the plate. Alternatively, cuts can be machined into the slide itself, and and the optics mount directly to the slide often in front of the rear iron sights.
The Safariland RDS holster line is specifically designed for slide mounted optics on handguns. Almost all of the RDS holsters accommodate a light and optic. There are also some holster lines like the GLS and the 5197 holsters (5196/5197/5198/5199) which are open at the top end and make it possible to add any type of RDS optic.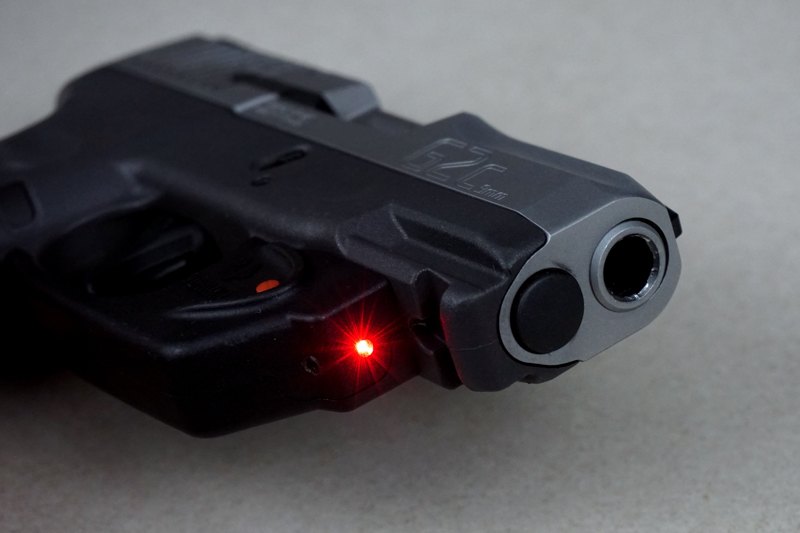 Lasers
Lasers are a part of the military, law enforcement and civilian markets, and they generally work within the light fit on the bottom of the handgun frame (or accessory rail). Lasers can be an effective aiming device and can cut down time-to-target. They can also, however, interfere with retention systems and holster fit. Be sure to check for compatibility with make and model designations.
A note on SupPressor height sights
Optic-ready guns come from the manufacturer with suppressor height sights. This style of iron sights is added for the option to co-witness with a slide-mounted optic. Suppressor height sights are also prevalent in firearms with threaded barrels in order to have iron sights above the suppressor or compensator for proper sight alignment.
Safariland RDS Optic holsters are set up to work with suppressor height sights. Typically, the sight track runs from .50″ to .575″ in the 6000 Series RDS Optic holsters. The 7TS RDS models have a clearance of .60″ or 9/16″. For the best holster fit, you want to be under that measurement. Holsters may vary depending on the firearm/optic combination, but this is a good rule of thumb when considering the sight height for sizing.
In non-RDS, duty and tactical holsters, sight height of .375″ or 3/8″ is good, but a sight height of .4375″ or 7/16″ is considered borderline. A borderline height may contact the holster body causing drag when trying to unholster the firearm.
For the 5198 holster, there is 3/16″ clearance, as these models will work with slide-mounted optics and are often a choice of competitive shooters. The model 557 holster has 1/4″ clearance and works with optic-mounted firearms.