The advantage of a Push-to-Talk device is that one person can transmit to multiple people on an active talk group with the press of a single button. Single comm headsets combine with single comm PTTs (Alpha PTT, Delta PTT). Dual comm headsets combine with dual comm PTTs (Basic PTT or Lite PTT). There are a variety of button types available for each system.
Start of ALPHA VS. DELTA PTT (SINGLE COMM) tab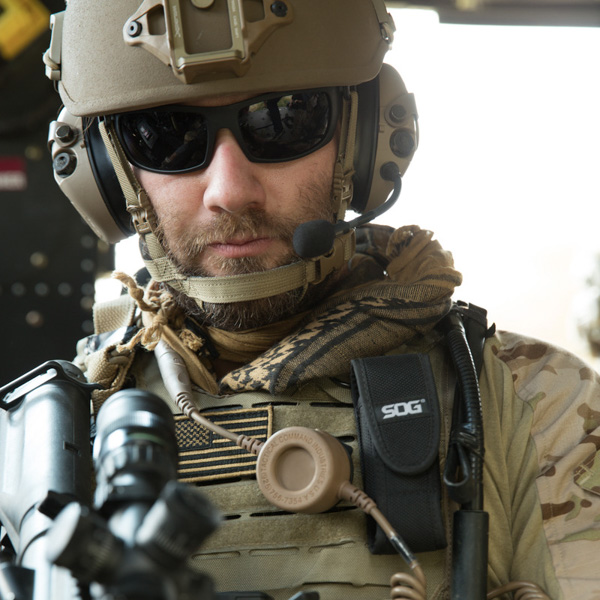 single comm PTT options
When you choose a single comm PTT system there are two options: Alpha or Delta.
The single comm Alpha Push-to-Talk (APTT) is a complete line of submersible, compact Push-to-Talk assemblies that can be integrated with a variety of systems. The APTT comes standard with gas mask connectivity, including multiple radios and optional cell phone connectivity.
A smaller, subcompact Push-to-Talk (PTT), the APTT offers various options such as volume control, and remote PTT functionality. The APTT is an extremely durable PTT assembly manufactured utilizing a proprietary, sealed, reinforced single molded process for long lasting use. Gas mask connectivity comes standard, and various options are available such as cell phone, volume control, and remote PTT functionality.
The most popular PTT, the Delta push-to-talk is a robust, simple to use assembly with a recessed button so operators can lay prone without keying the radio. This waterproof, single comm PTT is a round PTT that features a receptacle for a remote PTT switch.
The Delta PTT is available in low impedence (for military headsets) or high impedence (for LE and civilian headsets). To learn more about impedence, visit our audio technology page.
The Delta PTT seamlessly integrates into the Liberator IV™ headset system allowing the ability to use portable radio systems or vehicle/aircraft communication systems. Assemblies can be retrofitted, replaced, or updated for existing comms products including headsets and ear pieces.
Start of BASIC VS. LITE PTT (Dual Comm) tab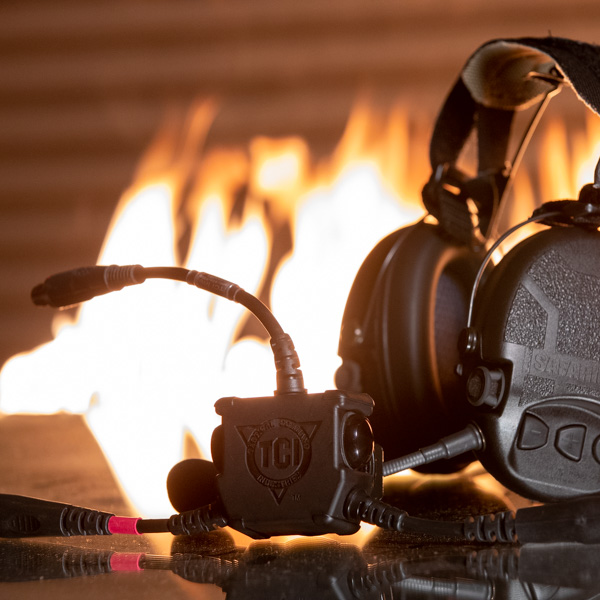 dual comm ptt options
There are two options when you choose the Dual Comm PTT system: Basic and Lite. The Basic PTT has inline disconnects allowing you to change the lower cables, whereas the Lite has cables hardwired to the PTT. The advantage of the Basic solution is that it allows for flexibility, to expand depending on future requirements—such as upgrading to another radio while keeping the original, and changing up the architecture of accessories. The Basic configuration also enables the operator to use the PTT for ICS (Inter Comms System) solutions, various radio solutions, cell phone or other devices. The Lite PTT is better suited for teams who know they will not require additional device connectivity in the future and prefer a more cost-effective solution.
The Basic (Universal) PTT has the capability to plug into multiple devices. It comes with 2 radio cables and is great for multi-jurisdictional and multi-radio applications to reduce channel changing. In addition, cell phone solution and Bluetooth module upgrades are available. The PTT allows phone activation with hands-free calling.
The R.A.C.E. feature automatically detects single transmission receiving in stereo (both earcups) until secondary transmission is perceived which separates the transmissions to mono. Textured buttons provide tactile indicators.
Since the Basic PTT is MIL and LE aircraft ICS systems supported, it allows the user to stay on tactical comms while being plugged into ICS. The Basic PTT is ideal for situations requiring dual communications such as multi-jurisdictional, SWAT and recon as well as for crowd control and shooting range settings requiring access to portable PA systems.
The Lite Dual Comm PTT is our simplest and most cost-effective dual communications system Push to Talk (PTT). It features an R.4 secure dual comm PTT with fixed 17" coiled radio interfaces.
Simplistic in design, the Lite Dual Comm PTT is perfect for entry level dual communications and a set, long term, communications architecture and individual personal protective gear plan.  Ensure that the radio make/model is designated for each specific side of the PTT as this product can be built to order. The PTT and cables are available in black and flat dark earth.
Start of PTT Button Types tab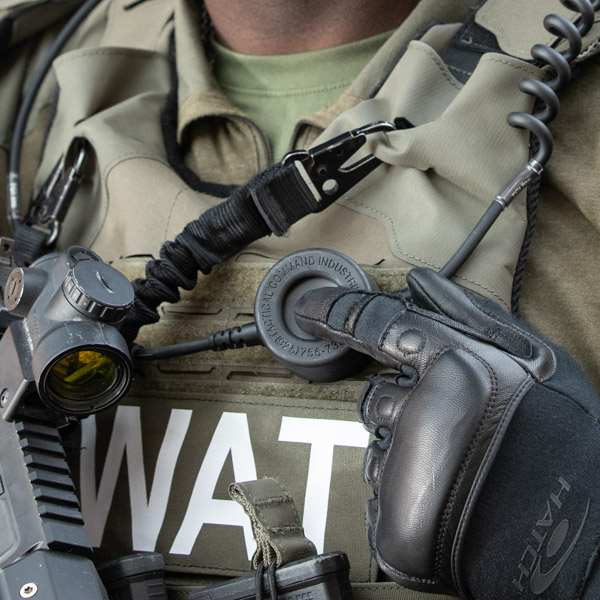 ptt button types
Our Push-to-Talk button types include: Tactical PTT (round ambidextrous), Alpha MRK2 PTT, FSM Fire Speaker Mic PTT, Hazmat PTT, original U-94 PTT and Mini PTT.
The Tactical PTT has been a popular choice for nearly two decades. The Single Comm Alpha MRK2 PTT is often preferred by the military because of its lower profile, submergibility and additional feature capabilities. Our FSM PTT has high temperature durability and doubles as a speaker microphone when a headset is not plugged in. The Hazmat PTT has a large button that can easily be pressed through a level A or B suite. The original U-94 PTT has been popular for over 50 years and continues to be a go-to for military customers, while our Mini PTT is the smallest option but may not be the best choice for rough use.