If you're looking to put a suppressor – or certain compensators – on your Hellcat Pro, you'll need a threaded barrel. Springfield Armory serves that need with an OEM threaded Hellcat Pro barrel upgrade for the popular handgun.
Springfield Armory advises the 4.4″ drop-in barrel is designed to work with any standard 3.7″ configuration Hellcat Pro 9mm pistol. They further explain that it's manufactured from hammer-forged steel in the same facility as its intended host handgun to ensure proper fitment and function.
The barrel features 1/2×28 threading, giving it ready access to an extremely wide array of aftermarket muzzle devices, including comps and "cans." A thread protector is included to protect the barrel threads when a muzzle device is not in use.
It is then finished in black Melonite for rest-resistance and lubricity.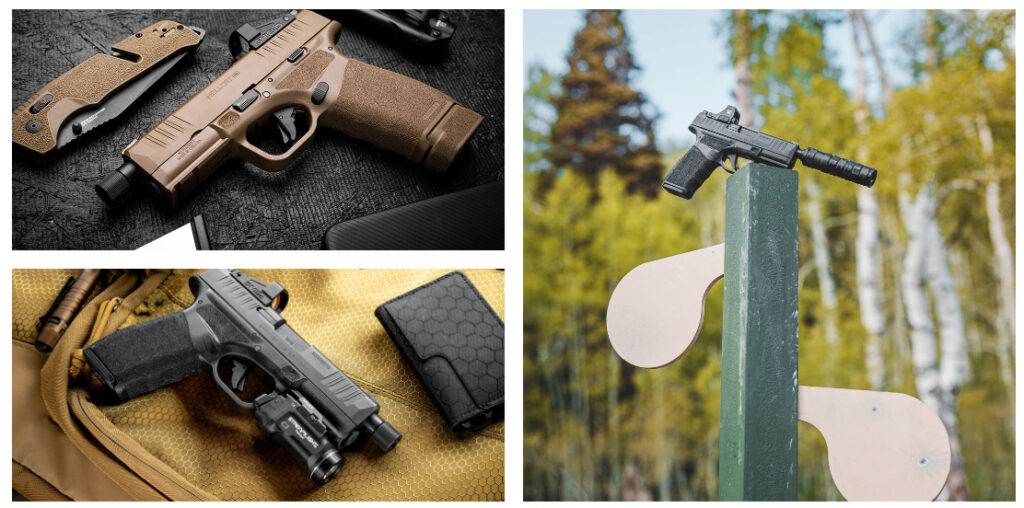 "With this new threaded barrel for the Hellcat Pro, shooters can further expand the capabilities of this extremely popular EDC pistol," said Steve Kramer, Vice President of Marketing for Springfield Armory. "You can now easily run a suppressor or the muzzle device of your choice on your Hellcat Pro with this high-quality factory accessory."
Although seemingly a minor modification, make sure your preferred Springfield Hellcat holster will accommodate the upgrade.
Barrel Specs
Barrel Finish Melonite
Caliber 9mm
Twist Rate 1:10
Thread Size 1/2 x 28
Length 4.4″
Weight 3.3 oz