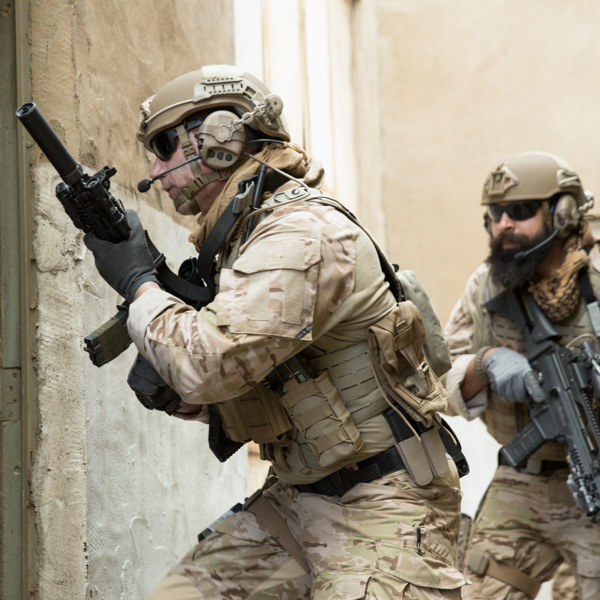 WHY BUY A STANDALONE HEADSET?
Occasionally, customers will want to purchase a headset only, to replace or upgrade a unit they already have, because they already have PTT, or because they only have need for hearing protection. When choosing a headset configuration, select one that is designed for your profession's specific application. Whether it is a low visibility model or a lightweight headset version with earmolds/eartips or bone conduction, the end goal is to ensure you have reliable communication equipment that meets and surpasses your needs.
The Liberator IV™ multi-mode, single communications headset offers operational modes for all high noise situations, and protects hearing from impulse/gunfire noise and constant, high-decibel background noise.
The Liberator V™ headset is a secure dual communications system offering exceptional hearing protection and key technological advancements. New features include the multi-mode headset with Electronic Noise Compression and Active Noise Cancellation.
The Liberator IV and Liberator V headset models offer user audio profiles that are accessible with simple keystrokes on the headset. Both models feature a Dual Fuel system, allowing the headsets to run on either two AAA batteries or one CR123 battery. These headsets are 100% manufactured in the USA.