Zev Technologies has launched its newest handgun, the WRMFZY OZ9 in collaboration with WRMFZY.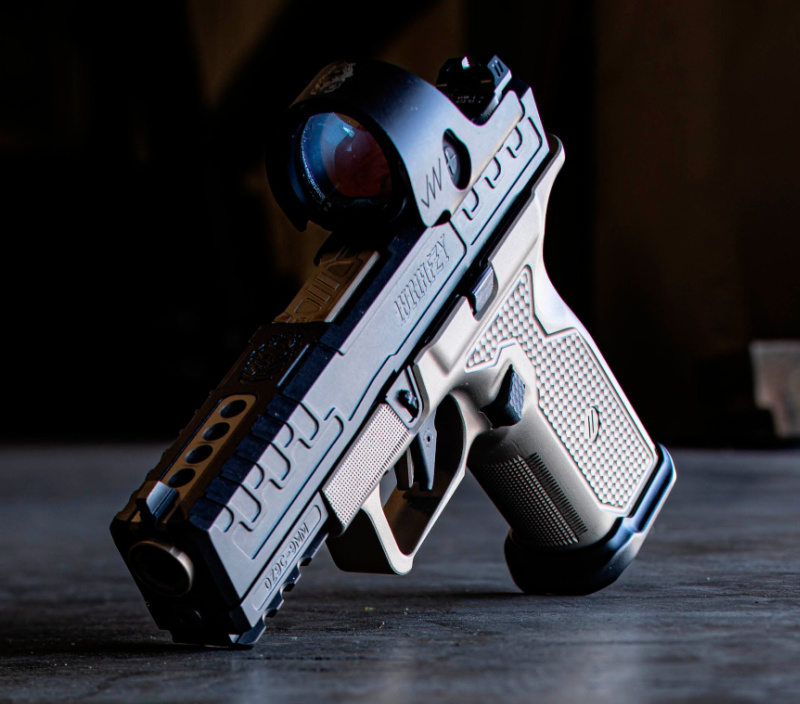 According to Zev Technologies, each WRMFZY OZ9 is made from a Zev OZ9 V2 aluminum grip module machined from a single piece of 7075-T6 aluminum. The front and back straps have aggressive knurling for a secure grip, and the side panels have a honeycomb texture. Also, if you look closely, the grip has an angled forward thumb rest to serve as an anchor for the thumb in a thumbs-forward grip, helping to mitigate muzzle flip and provide a fast follow-up sight picture.
Zev says this OZ9 V2 grip model's geometry is ergonomically optimized, and it comes with a factory-installed Tungsten weight kit. It is compatible with Compact and V2 OZ9 frames, all OZ9 magwells, and OZ9 holsters. The weight of the pistol without a magazine or optic is 30.4 oz. As for mags, the WRMFZY OZ9 ships with two 17-round magazines, one with a black ZEV +5 polymer basepad, and one with the same basepad in FDE.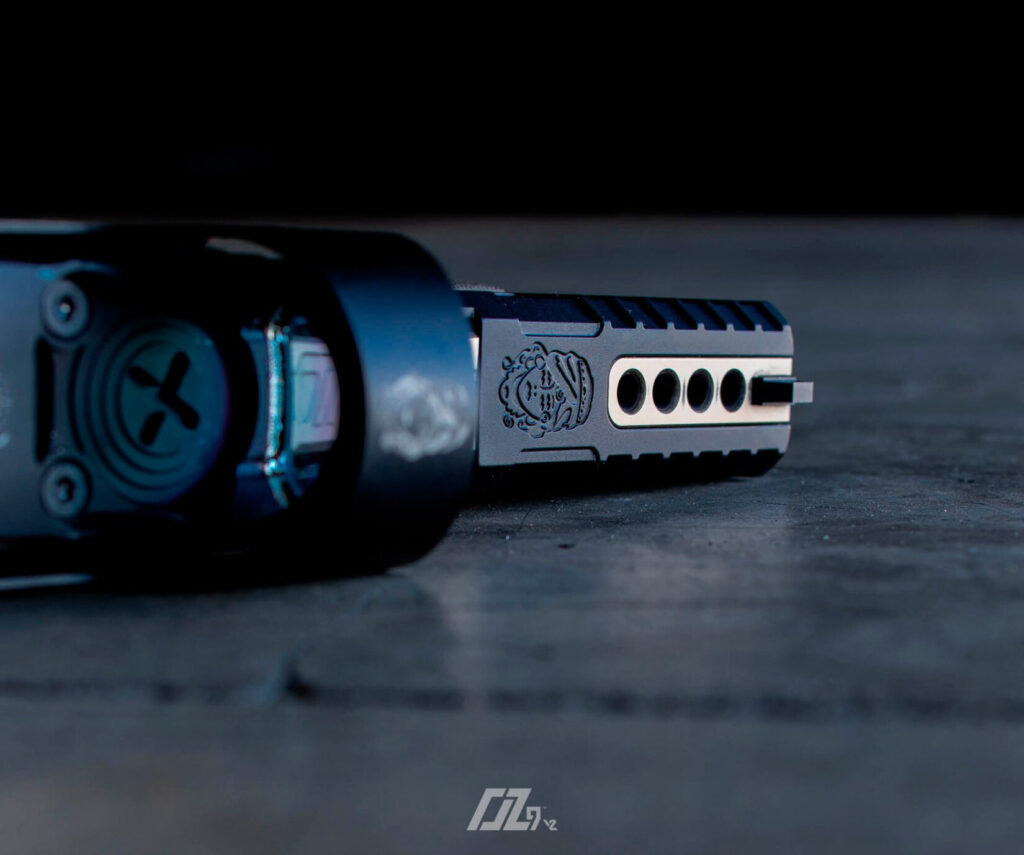 WRMFZY Components
In this collaboration, WRMFZY contributes several custom features to the gun, including:
Custom OZ9 V2 Hyper Comp slide
Custom FDE-coated Hyper Comp barrel
A custom FDE-coated trigger safety
Custom "OZDOOM" V2 OZ9 frame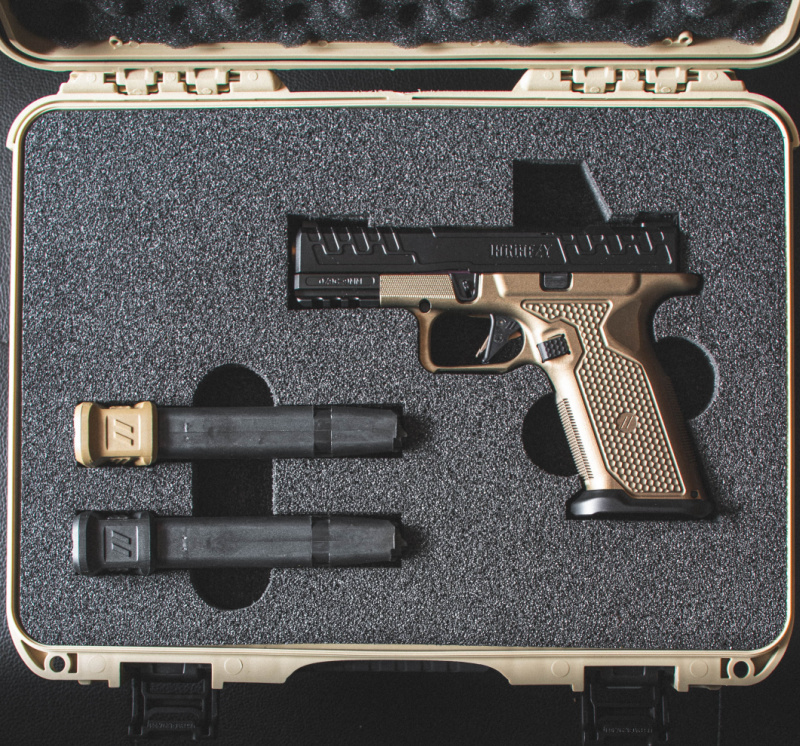 Be advised: One pistol per order, per person.
According to Zev, the WRMFZY OZ9 is made entirely in-house. Check out the launch video.