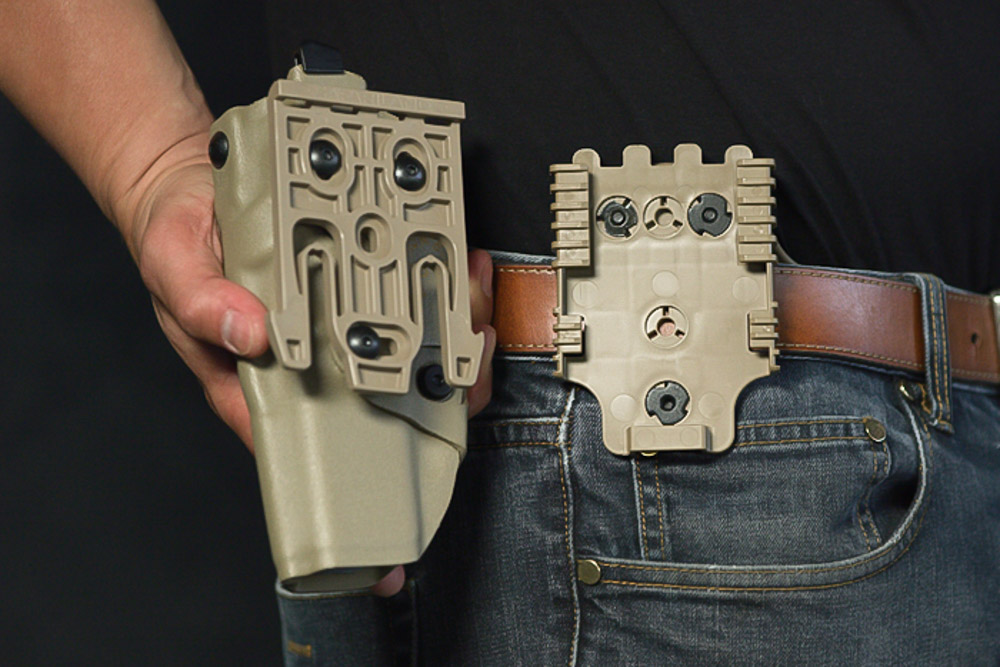 Quick Locking System
QLS
The QLS is a two-part fork and plate system which gives users the ability to easily and quickly move, exchange or secure their firearm without having to remove it from their holster. It can be attached to a variety of locations such as a belt, thigh rig, piece of furniture, locker or vehicle.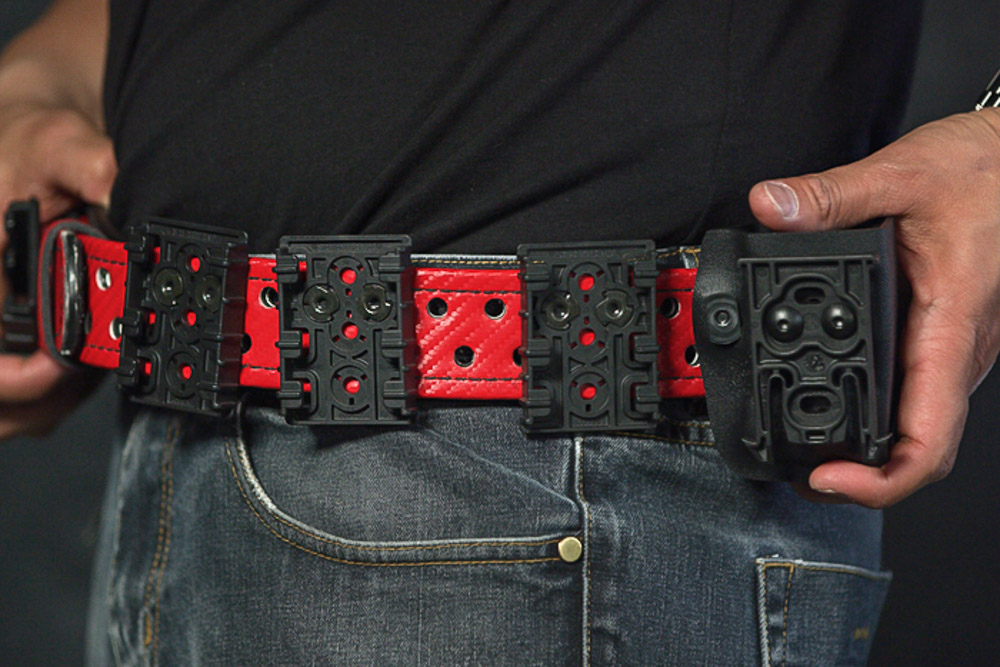 equipment Locking System
ELS
The ELS (Equipment Locking System) is a two-part fork and plate system similar to the QLS, except that it is smaller in size, and designed for the quick attachment and detachment of accessories such as mag pouches or shotgun shell holders.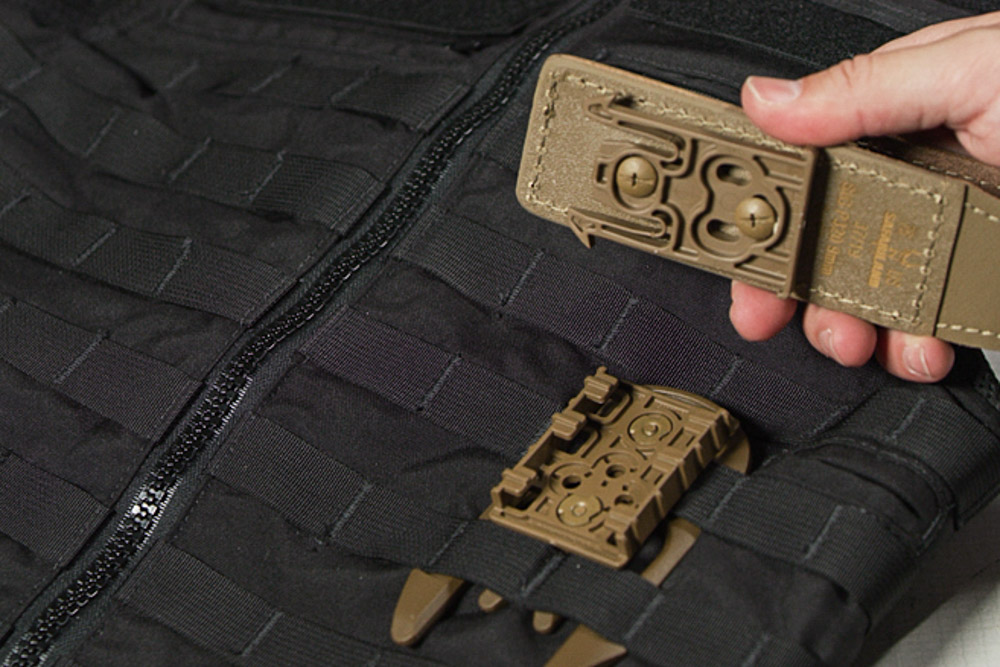 MOLLE Locking System
MLS
The MLS is primarily used for military applications, when an operator needs to attach a holster or accessory to any MOLLE-equipped apparel, such as an armored vest. The MLS can function as a standalone system or be paired with the QLS or ELS to allow for for quick transfer of a holster or accessory between attachment points.